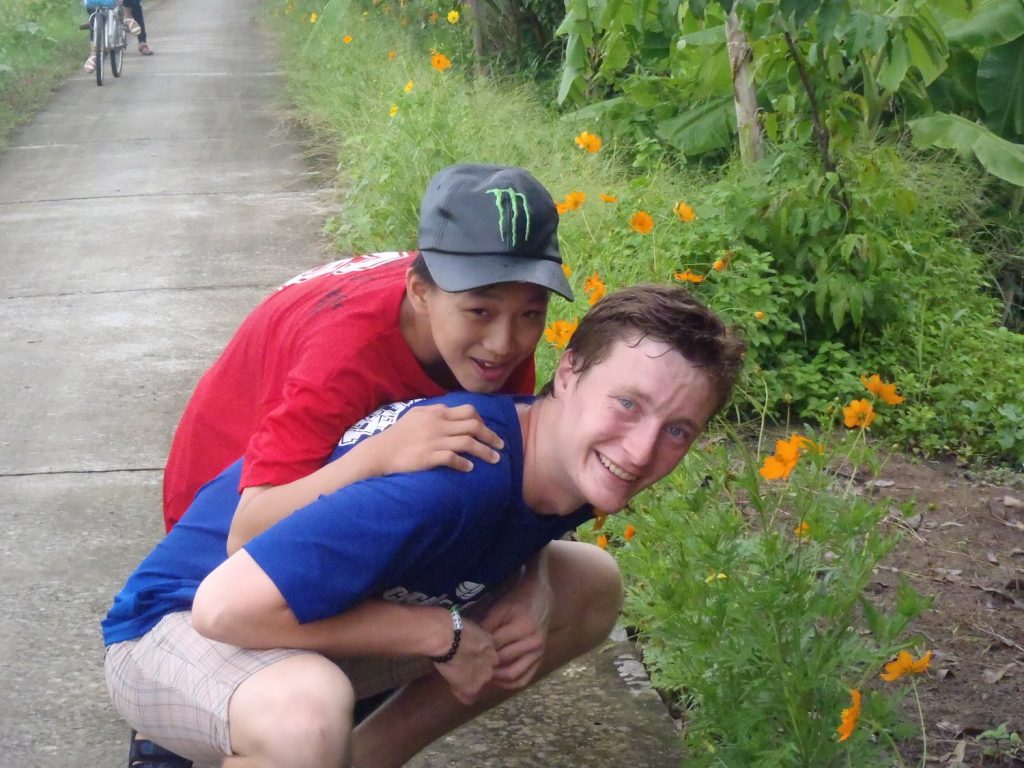 On the last day of camp of the coaches and many of our students went on an adventure to one of our kid's homes. After driving for a couple miles we were dropped off in front of a bridge too small for our bus to cross. The rest of the journey was to be completed on foot.
I walked alongside two of my students, Giang and Tung. Between us we had no common language, lives, or culture. We ended up walking for half an hour together. I will treasure those thirty minutes for a lifetime.
I brought my camera along on our excursion. I gave my fellow adventurers a brief lesson on how to use it and let them loose. We ended up filming eight videos, which together featured us racing, laughing, dancing, and yelling our names like madmen into the camera. As I now watch those nausea-inducing clips (we were novice cameramen after all), I cannot help appreciate all that Vietnam has given me.
I will not forget those precious moments. The extraordinary students I worked with.  The endless fields of rice and equally endless hospitality we received. My phenomenal fellow coaches.  From chicken feet to floating markets, this has all been so much more than I could have imagined.
Cảm ơn Vietnam. I hope our paths cross again.