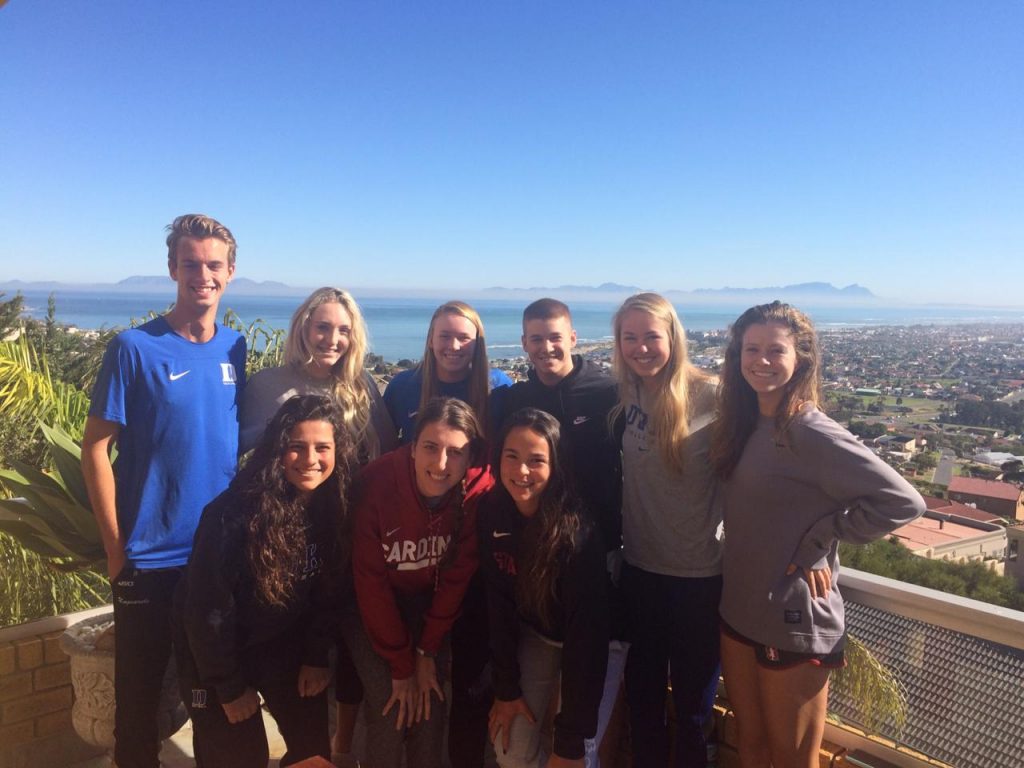 Each year, ACE student-athletes vote on a theme that connects across all four program locations. This theme supports ACE's value statement that "connecting with communities across the world through sports provides a unique opportunity for our student-athletes to develop as global citizens." The 2019 summer theme is "hands," and we're going "#HandsIn! to show the way that hands connect us through teamwork and sports. Check out how this ACE team is "#HandsIn" this summer on their experience! Meet the members of the ACE in South Africa 2019 team below.
Meet Caitlin
Caitlin Keefe is a rising senior on the Stanford Indoor Volleyball team and is from The Pacific Palisades in Southern Califnoria. She has helped the Card win two NCAA titles and even participated on the Varsity Beach Volleyball team for two of her three years. Caitlin is an extremely valuable member of our ACE team in South Africa because of her abundance of patience when working with the kids and excellent "boom-chicka-boom" skills.
Some of Caitlin's hobbies include going to the beach, spending time with her brother and sisters, and reading. Caitlin has been #HandsIn about spreading smiles and laughs to all members of the community here, as well as sharing her wealth of knowledge about body positivity.
Meet Mike
Mike Ungvarsky is currently a member of the Duke Track and Field team at Duke University as well as their Cross Country team. He is originally from Cinnaminson, New Jersey and there he was named, "Most Athletic," at his high school.
While some of Mike's favorite things to do include exploring the great outdoors, pulling pranks, and playing card games, at Duke he plans on majoring in Public Policy. He hopes to make a change through pursuing a public service career. While in South Africa, Mike has been #HandsIn about creating awareness on the importance of safety and developing healthy relationships.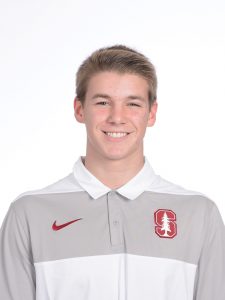 Meet Blake
Blake Wilson recently wrapped up his first year at Stanford University where he helped pushed Stanford Men's Gymnastics team win an NCAA title. Blake competed in high bar and vault and through many camp sessions with kids back at the farm, he was able to transfer that learned level of patience and guidance to the kids here in South Africa.
Blake has been a spunky and energetic member of the team earning him the nickname of "Captain America" by most all the children we've worked with. Blake has been #HandsIn about ensuring that all children are active participants in the sports we are teaching and has been providing an immeasurable amount of positive thinking.
Meet Sarah
Sarah Nelson was born in Switzerland but moved to Northern California soon after. She has two siblings and when she is not at Duke University, she lives with her family in the mountains of Santa Cruz. Sarah will be a senior on the Duke Volleyball team where she plays as a setter and a defensive specialist.
Sarah joined the ACE family because she wants to make a change on a global scale and continue the volunteer work she has already done. Sarah is #HandsIn about giving the children their first ever softball lessons and helping to teach the kids how to avoid unsafe circumstances.
Meet Michaela
Michaela Gordon hails from Saratoga, California and is on the Stanford Women's Tennis team. She just finished her sophomore year at Stanford and is planning to major in science technology in society. Michaela wanted to participate in ACE so she could make a positive impact on a local community while gaining a greater understanding of a community different than the USA.
Michela in #HandsIn about teaching the kids how to play soccer and how to live healthy lifestyles.
Meet Jameson
Jameson Kavel is a rising junior and a member of the Duke Softball team where she plays a variety of positions. She is from Duluth, Georgia and only one of two people in our ACE family that is not from California. Jameson was interested in the ACE program as it would allow her to gain leadership and teamwork skills that will be valuable for the rest of her life.
Jameson is #HandsIn about teaching the kids new hair styles, as well as netball, a game similar to basketball.
Meet Jazz
Jazz Moreno is a neuroscience major and a member of the Duke Softball team. In her first week in South Africa, she has become a favorite amongst our students as well as within the ACE household. She joined ACE excited about the chance to be immersed in a culture she had learned about in a class at Duke.
At the worksite, she is an innovative teacher who can come up with a drill on command to make everything easier for the rest of us. Jazz dramatically improved the throwing technique of our students by breaking it down into three parts to simplify the process. She is a fun personality who brings her energy to the worksite every day. Jazz is #HandsIn about helping our students succeed.
Meet Hannah
Hannah Howell is an art history major and a member Stanford's Softball team. She came to South Africa looking forward to the opportunity to work with kids and learn about a different culture.
Hannah is one of the leaders who will be running the rugby sessions at camp. She was influential in teaching softball to roughly fifty children; many of whom had never heard of the sport. Hannah will help lead a lecture on body positivity and healthy minds for our students. She is caring and easy-going person who complements the rest of our ACE team. Hannah is #HandsIn about making a great experience for the community at each of our projects.
Meet Sunny
Sunny Villapando is a member of the Stanford Beach Volleyball team and plans on majoring in Science, Technology, and Society. She is a natural teacher and has been great with the students we work with. Sunny has led lessons on healthy foods and nutrition to educate our students about the choices they can make to keep their bodies healthy and strong.
As one of the teachers leading the first two days of camp, Sunny had an added challenge of learning on the fly, but adapted successfully and lead two great days of soccer. She helped set an example that has contributed to an incredible camp thus far. Sunny has an unmatched energy level that lifts the rest of the ACE team. Sunny is #HandsIn about teaching children and helping them reach their full potential.