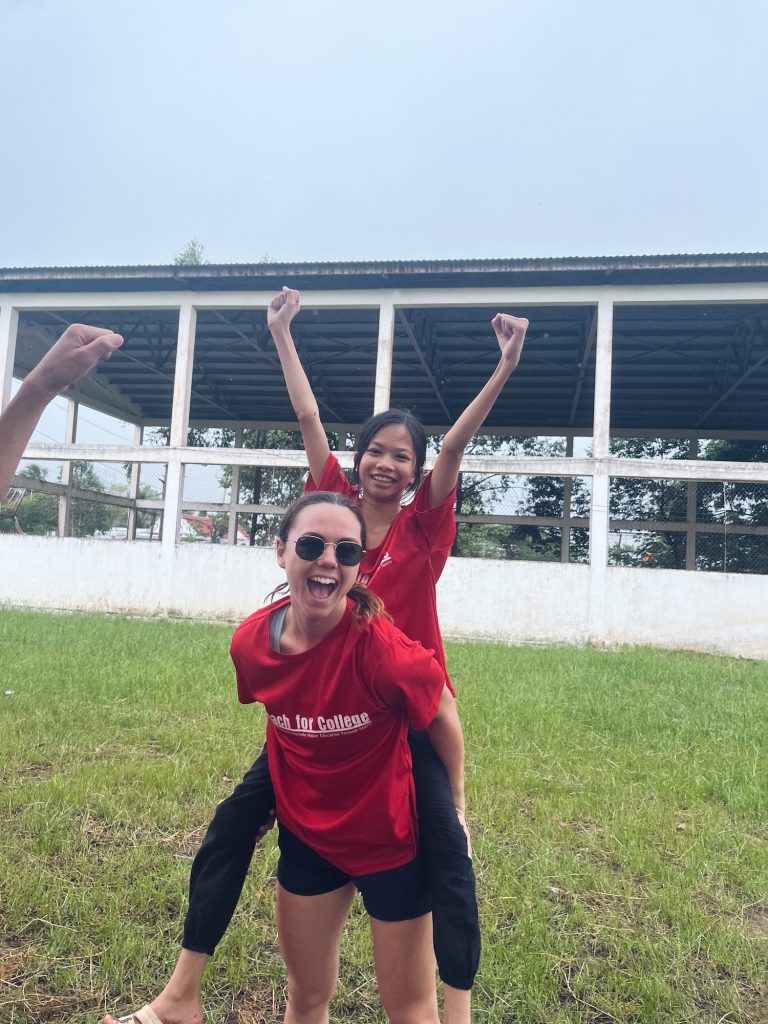 Having been a part of ACE in Place Vietnam 2021, I knew I was destined to find my way back to Vietnam. Even though I had been through the virtual program once, all the concerns I had involving working with the Vietnamese coaches and kids, not being present in the moment, and finding a way to contribute were all still in the back of my head. However, as soon as I touched down in Ho Chi Minh City, a smile never left my face.
The Vietnamese coaches were all so caring and fun to work with. They made it easy to be myself in a judgement free zone. This experience not only gave me the opportunity to try unfamiliar things in a new country, but it provided an environment where I was able to open up and treat other in a way that makes introducing themselves less scary.
Having just finished my softball career mere weeks before taking off to Vietnam, I was able to find a new purpose. I was able to find a way to push myself both physically and mentally in order to exhibit personal growth. At Stanford I sometimes feel as if I do not belong, but for the past three weeks with an amazing group of people surrounding me, I felt like I finally found my niche, a place where I am not afraid to be anything but myself and still being pushed in a way that I want to be my best.
The reason I was able to feel so accepted in Vietnam was because of the amazing kids I was given the opportunity to teach. Because of them, I was so excited to wake up every day at 5:30 am to get to work. They would arrive at school with the biggest smiles on their faces and made me feel so comfortable being able to tell my life story to them. I will never forget winning our soccer game on competition day or our little dance parties during class. Saying goodbye to these kids was difficult. I know that they left an impact on my life but being able to witness the impact I have had on them will always be the highlight of my ACE experience.