"I'm really excited about the opportunity to volunteer internationally and use sport and academics as a means of service. I hope to bring back all I learn in Vietnam to Stanford!"
Kaylie's past experiences with service include starting a neighborhood food drive for the Houston Food Bank and serving as a coach for her high school club field hockey team. Kaylie has served on a community service council, where she organized and participated in various service projects. Kaylie also participates in Habla, a program that teaches English to Stanford's custodial staff. Finally, Kaylie volunteered at Dream Catchers, a one-on-one tutoring program in Palo Alto.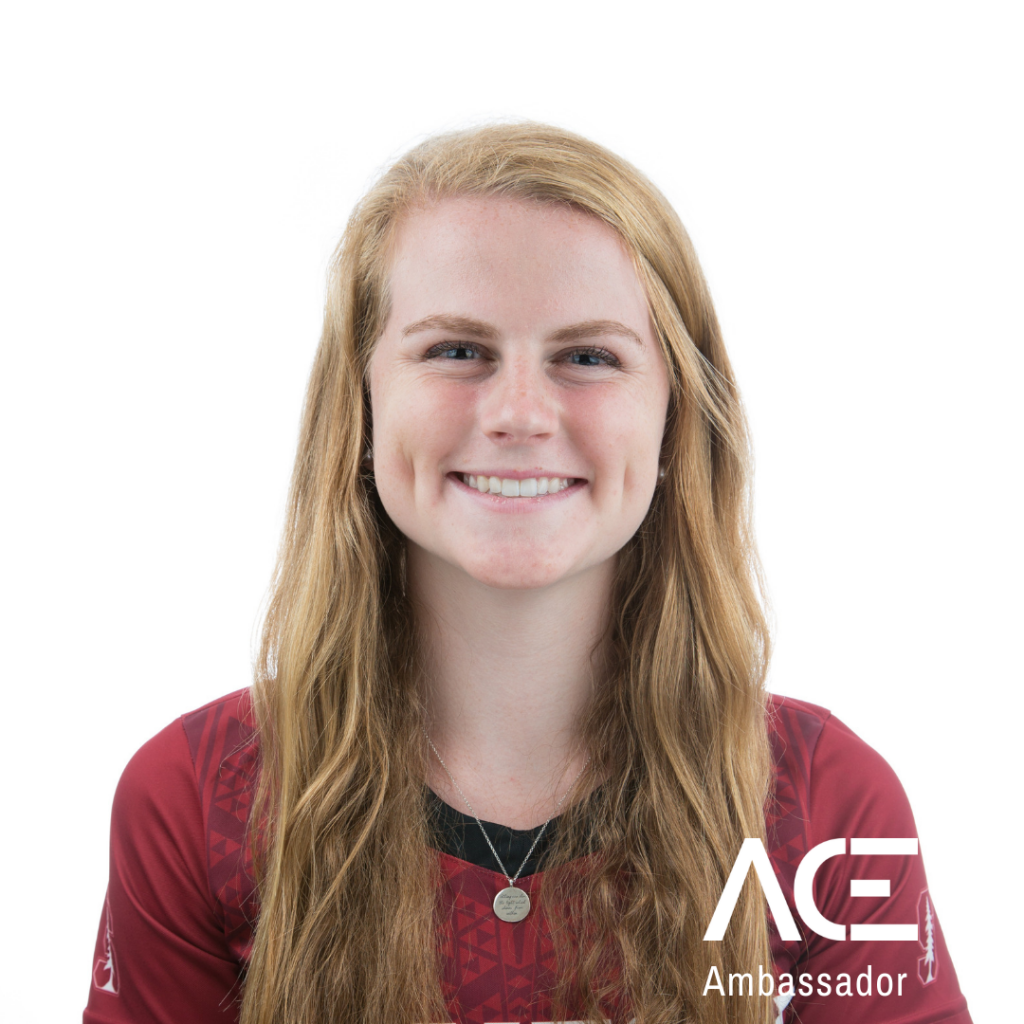 Kaylie is a sophomore at Stanford on the field hockey team. She was part of the ACE program in Vietnam in 2018 where she taught English and soccer and loved every day of it. In Vietnam, her love for languages was sparked, and now she has decided on minor in French and major in Symbolic Systems. Upon graduation Kaylie but would love to do something along the lines of teaching languages and living abroad.
Want to hear more about Kaylie's ACE experience? Contact Kaylie.
Dear Future #ACEathletes,
Best advice for learning about ACE: I attended info sessions and asked the previous ACE participants about their experiences. I also have a teammate who did ACE, so it was easy to talk to her.
Best advice for applying for ACE: I met with my teammate who did ACE before and she helped finalize my application. I also made sure to get started on it early so that I could dedicate time to it and make sure it was polished.
Best advice for getting started at your program: The first few days are so exciting. Everyone is in the same boat, so it's refreshing and fun getting to know everyone. We all clicked pretty quick, and I don't think I have much advice for that. Just be yourself – everyone has enough in common to make connections.
Tips for getting to know your community: Definitely make sure to learn the Vietnamese names early. It's a little harder to connect with them compared to fellow American coaches, so just make sure to make the extra effort with them because the more connected everyone is, the more successful the whole program is.
Tips for training: Just find what works for you. The first week I woke up early, but that proved way too exhausting. I started to run in the evenings and I enjoyed that so much more. It's important to have energy with the kids, they feed off it, so don't wear yourself too thin.
Tips for bringing ACE back to your team: My teammates ask about it and I'm just honest with how great of an experience it was. I hope to encourage some of them to apply for next year. I'm also trying to lead some service projects for the team.
Reasons for staying involved in ACE: ACE allowed me to meet some incredible people that will probably be some of my lifelong friends. I also learned about my passion for service.