"ACE is a fantastic opportunity to meet new people with new perspectives, while also doing something good for someone else. I can't think of a better way to spend my time."
Lelia's past experiences with service include advising younger student-athletes as an ACTION Mentor as she serves as an underclassmen leader for Duke Women's Rowing. Alongside her teammates, Lelia has also volunteered at Second Chance, a non-profit that aids in educating single moms on life-skills such as interviewing and resume building. Finally, Lelia has taken two service-learning courses during her time at Duke so far.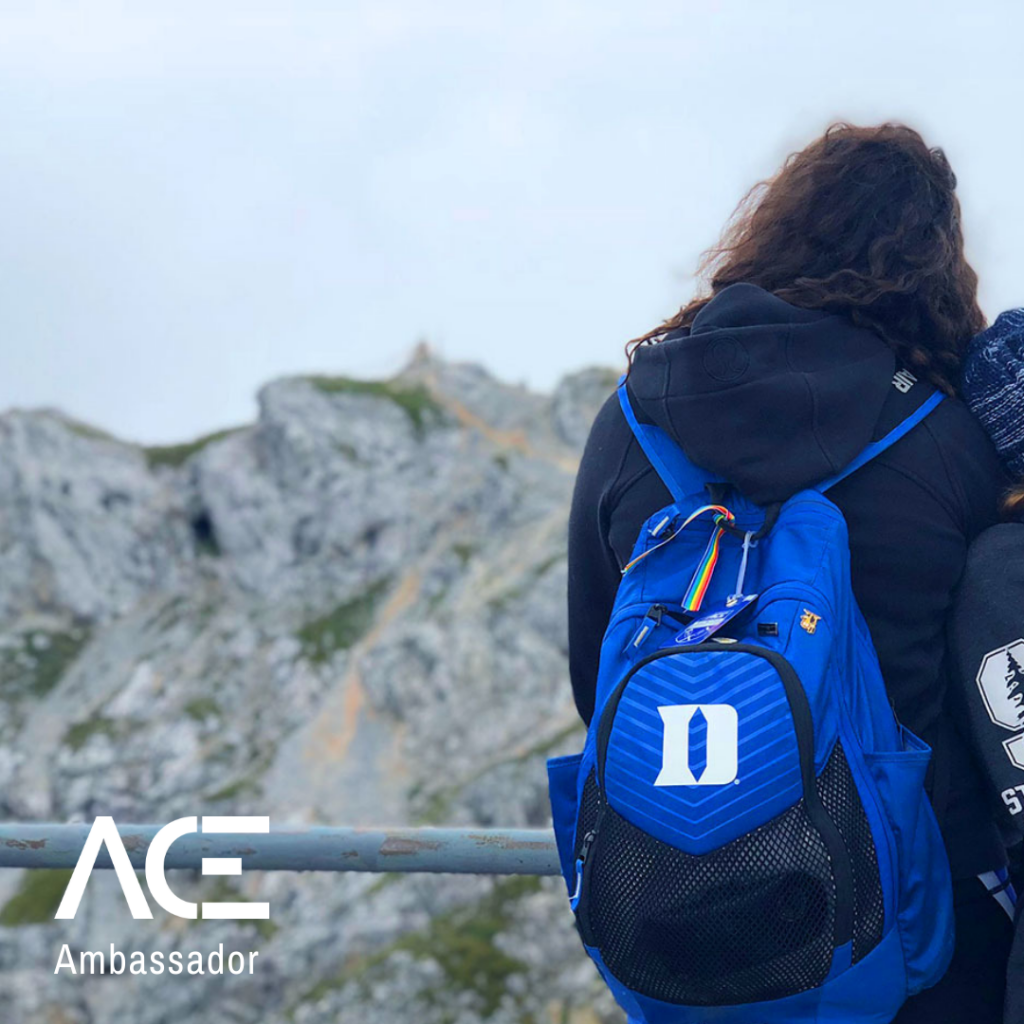 Lelia is now a junior on the women's rowing team. She is from Connecticut, and had had little experience outside of the country prior to her ACE experience. As a psychology major and education minor, working with developing kids piqued her interest. She participates in volunteer work both at home and on campus, which was the major factor drawing her to ACE. Along with doing good, meeting other student-athletes with similar interests from both Duke and Stanford sounded like a great way to expand on her experiences. She looks forward to helping other ACE alumni stay impactful in the Durham community.
Want to hear more about Lelia's ACE experience? Contact Lelia.
Dear Future #ACEathletes,
Best advice for learning about ACE: I would say talk to as many people as you can. Get all of the perspectives, from every program and every individual. Ask as many questions as you can. Go straight to the athletes if you have questions about the actual experience, or ask Emily to connect you with one. I'm always happy to talk!
Best advice for applying for ACE: Be real when applying, here and everywhere. You will spend interview time with the people reading your application, and see them around campus. Be genuine and interested, and if you're a ways out from applying, get involved in the community now.
Best advice for getting started at your program: Talk to as many people as you can, and make your relationships a priority.
Tips for getting to know your community: Again, talk to everyone. Be open minded and try everything that is offered.
Tips for training: Have a plan going into it, and talk with teammates that have done it about how to stay on track.
Tips for bringing ACE back to your team: Bring your ACE experience up often, maybe even too often. It is an experience worth sharing.Have a plan going into it, and talk with teammates that have done it about how to stay on track.
Reasons for staying involved in ACE: This program both does good for communities and changes people's outlooks. I want to help make it even better.