"As a student-athlete, your day-to-day schedule is extremely busy, and a lot of your time is dedicated to focusing on yourself and how you can get better and perform individually. I think in order to grow as people it is essential to humble yourself, put others first, and use your experiences with sports and adversity to serve others."
Taylor Scornavacco's past experience with service includes volunteering with the Pancreatic Cancer Action Network, Purple Stride, American Cancer Society, Relay for Life, and DPS Rescue.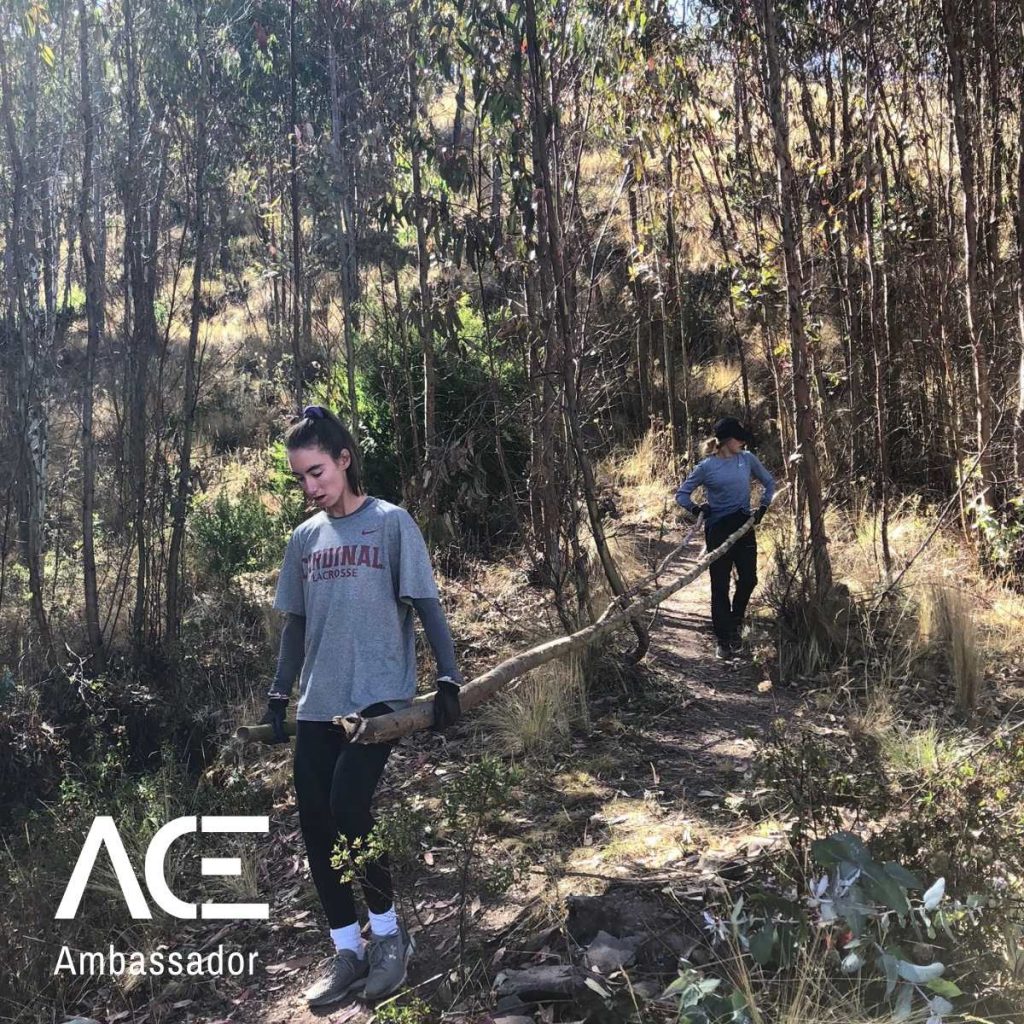 Taylor is a junior on the women's lacrosse team at Stanford University, and was a part of the inaugural 2019 ACE in Peru team. She is majoring in Human Biology with a interests in physiology and public health. ACE in Peru was a life changing experience for her, and the lessons she learned will stick with her forever.
Want to hear more about Taylor's ACE experience? Contact Taylor.
Dear Future #ACEathletes,
Best advice for learning about ACE: Talk to your teammates! They are such a great resource and can tell you about their individual experiences or connect you to friends they know that have participated in the program.
Best advice for getting started at your program: Take the first couple days a little bit slower. I really recommend taking extra time to reflect and just appreciate how lucky you are to be there. Try to get to know your new ACE teammates and just take it all in.
Tips for getting to know your community: Put yourself out there! My ACE teammates and I made it a priority to practice our Spanish by engaging in conversations with locals, play pick up soccer with the kids, and take time to walk around and explore the city.
Tips for training: Be in contact with your trainer and strength in conditioning coach before you go. Make sure you are aware about other things like altitude or weather, as well, as that was a major factor for our group in Peru. Nobody knows you're body as well as you do though at the end of the day, so push yourself with that in mind. I personally would wake up at 5am daily to make sure I had time to get my runs in, but others preferred going after dinner.
Tips for bringing ACE back to your team: I made it a priority to share my experiences with all my teammates and coaches during my trip by staying in communication and sending them pictures. On campus I have used my experiences with ACE to encourage my teammates to take advantage of all the amazing programs that Stanford has to offer. My experiences with ACE have shown me how important service is in my life, and I hope to inspire others to want to serve and lead as well.
Reasons for staying involved in ACE: When I say that ACE was truly a life changing experience, I mean it. I am forever grateful for the relationships, memories, and lessons I've learned. I decided to stay involved because I want others to understand just how incredible the experience can be for them as well!