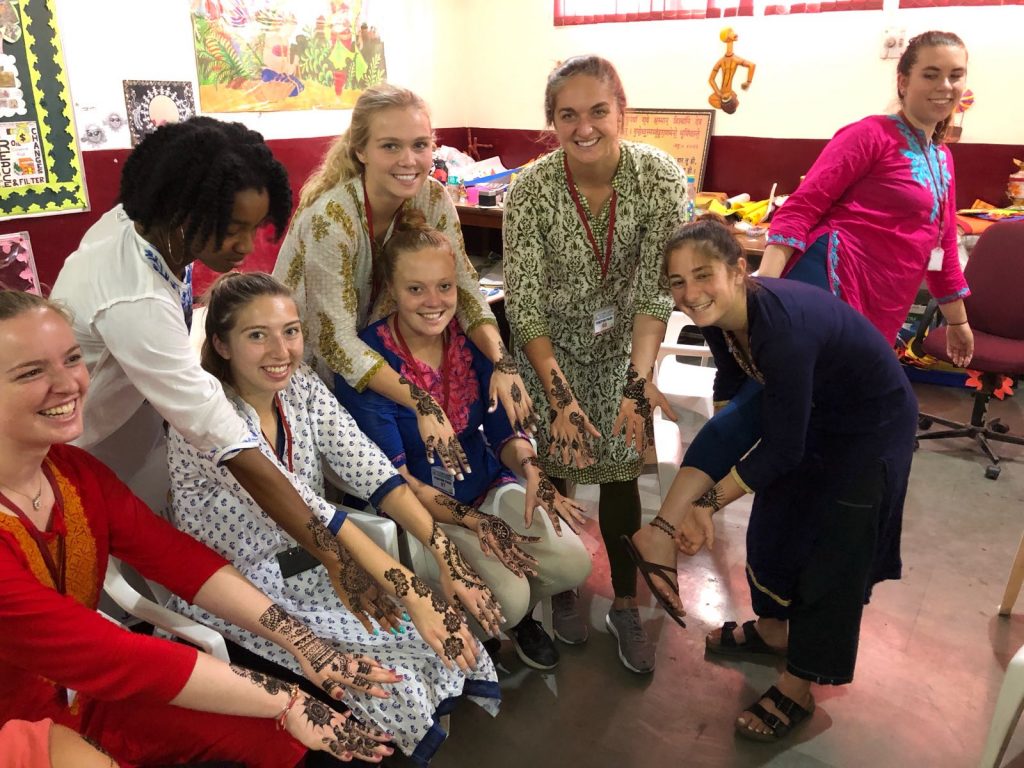 On the last day at the D.A.V. school where we were volunteering, the students and teachers wanted to thank us by giving us the gift of beautiful henna art on our hands!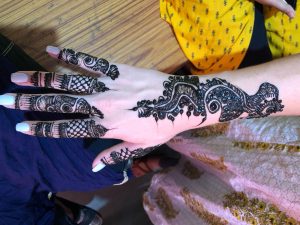 The henna right after it was done.
The young girl who was doing my henna art told me that she was a national champion in a henna competition that she had competed in. I was so honored to have her art on my hands! The detail in her handiwork was so intricate and very impressive. The shared experience of getting henna done by the students of the school was such a nice way to wrap up our time there and served as a great story to tell my friends and family back at home, who were all equally as impressed by the artwork as I was. Now the henna ink has almost faded, but my memories from my time in India have definitely made a more lasting impression.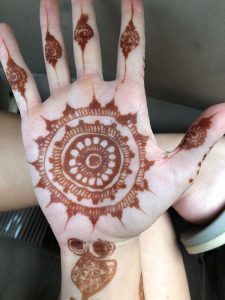 This is my palm and what it looks like after the dye comes off.