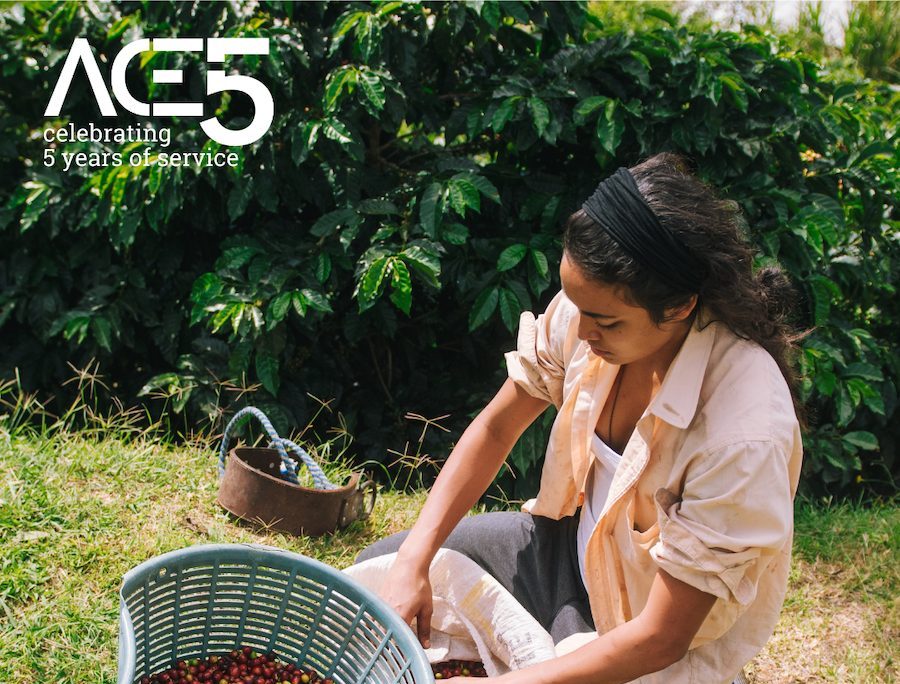 Image Credits to Alexa Romano
This year marks five years of ACE programming. We're celebrating by looking back at our first year programs, reflecting with our first year participants on what ACE has meant to them, and learning what our ACE alums are up to now.
This week we interviewed Class of 2020 Stanford graduate, Women's Basketball team member and ACE in India '16 alum, Alexa Romano. She shares how ACE taught her to explore the implications of international service in her academic coursework and professional career.
What are you doing now? How did ACE influence your academic or career path?
I just graduated with a Master's Degree in Anthropology from Stanford. Following my ACE experience, my desire to travel and study other places in the world become insatiable. My Master's research took me to Costa Rica, where I studied small holder coffee producers. I worked specifically with women and youth producers, who were a part of a culture and industry that created an asymmetry of resources and knowledge.
I became interested in the coffee industry at large, and it's unethical, mystified relations between producer societies and consumer societies. I document small holder coffee stories to inform mass consumers what coffee production consists of in totality.
"The ACE experience was humbling, awe-inspiring, mind opening, unforgettable, and impactful."
What was the most meaningful part of your ACE experience?
ACE inspired me to continue pursuing ethics courses. During my pre-departure training with ACE, I took an ethics of public service course to prepare myself for the good and bad implications that come with international service trips. It was one of the most meaningful courses I have ever taken. I continued to enroll in ethics courses because the lessons and knowledge I gained were not so much material skills, but a new perspective that I moved through life with.
I became more thoughtful and aware of many people's behaviors. Ultimately, I wanted to act in the best way I could. I now have a minor degree in Ethics in Society, and I still care a lot about the implications and genuineness of international service programs.
Share a specific lesson you learned from your ACE experience that still holds true today.
The most meaningful part of my ACE experience was being able to see multiple faiths, many of which I never experienced in my life, permeate almost every aspect of life. I was humbled that societies so old and richly developed maintained a strong connection to faith. That connection manifested in temples at every corner, symbolism adorned in every building and on everyone.
I could have never perceived life so differently and that experience of knowing how different individual lives varied across the world influenced my desire to see and experience these variations of life for myself.
"Following my ACE experience, my desire to travel and study other places in the world become insatiable."
Describe your ACE experience in as few words as possible.
Humbling, awe-inspiring, mind opening, unforgettable, impactful.
What's one thing you want people to know about ACE?
The short 3 weeks you spend in India or wherever you go with ACE will be etched into your memory as one of the most vivid times of your life.
What's your hope for the ACE program and advice for future participants as we look ahead to the next five years?
Pursue any opportunities that will enable you to see what life is like on the other side of the world, especially if there is a service component involved.
With the fragility of this world and the uncertainty of the future, I appreciate my time in India much more. I hope many more students will have the opportunity for the same.