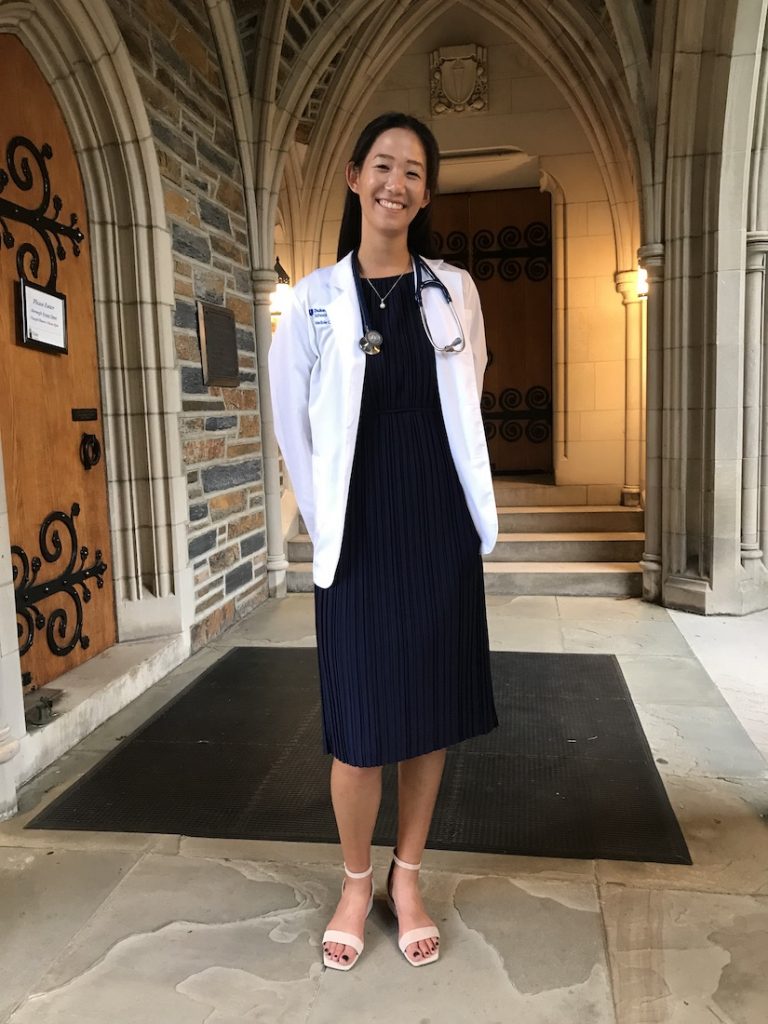 Former Duke Women's Tennis team member Meible Chi is now a first-year medical student at her undergraduate alma mater, Duke University. Chi shares that ACE helped solidify her passion for medicine and taught her the power of learning someone's life story.
What are you doing now? How has ACE influenced your career pathway?
I'm currently starting my first year of medical school at Duke. ACE definitely helped me solidify my motivations to pursue a career as a physician. My experiences provided a unique perspective on how I interact with the community around me. It helped me discover more ways to assist those in need and acquire knowledge from every angle. During my medical education, I hope to continue participating in local community engagement projects and exchanging lessons with those I encounter.
Share one lesson from ACE that still holds true today.
Every person and every place has a story. I distinctly remember speaking to a community leader about his work on creating an urban park for his city. The park development project was largely driven by a grassroots movement and hearing about the process was fascinating. Normal tourists may snap a few photos at the park and marvel at its beauty. But I was able to gain a greater appreciation for the place's history and hear about the wonderful efforts and wisdom that this community leader provided. Nowadays, I occasionally wonder about what other incredible stories lie beneath the seemingly mundane.
Describe your ACE experience in as few words as possible:
Growth, challenges, opportunities.
What's one thing you want people to know about ACE?
I hope people know that ACE is such a unique program across the board. The people involved are truly dedicated and passionate about constantly improving the ACE experience. My partner program in China was committed through and through in providing a purposeful and lasting experience for my group. I have so much gratitude for all those involved that made it possible.