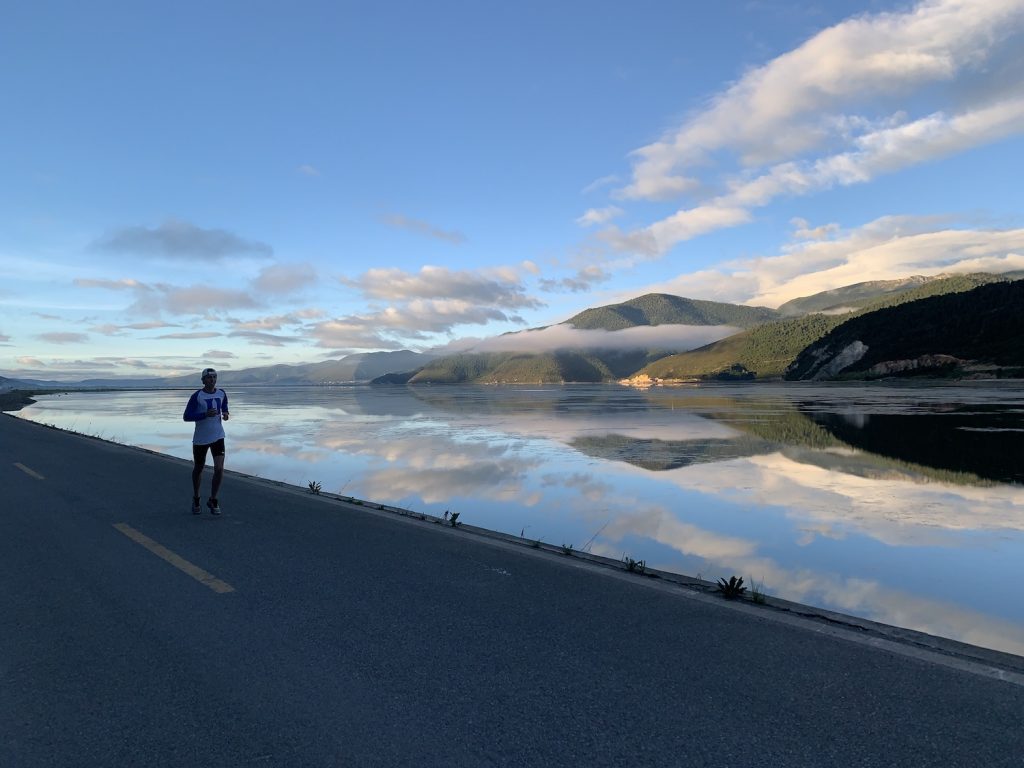 At just over 10,000 feet in altitude, training here in Shangri-La can be as simple as walking up a flight of stairs. While adjusting to the high altitude did take several days, our team has begun to find its groove with regards to maintaining and developing our fitness. Motivated by our dedicated cross country and track running fanatics, Alex and Josh, who never fail to finish a casual 10+ mile run before breakfast, we are all enjoying exploring how our fellow student-athletes train for their respective sports. With a diverse assortment of teams represented – rowing, soccer, lacrosse, swimming and diving, track and field, and cross country – the opportunities to branch out are endless.
During our afternoon exercise block (when our running inspirations go off for their second workout of the day, welcoming slower paced friends), divers, Lina and Noah, have been leading mountain-side core circuits and showing off with their impeccable handstands. With trails just minutes outside the gate to CERS, we came upon a quaint little meadow perfect for sprint workouts, soccer, and lacrosse passing after just a few days. Of course, all of these exercises are done accompanied by our local yak buddies.
"Slowly but surely, we are acclimating to the altitude, and enjoying our training experience here in China."
Twice a week, we venture into the town of Shangri-La to the local gym. Having been refurbished in the past year, we are fortunate to have access to nearly all of the same equipment we would normally use back on our campuses. The third-floor facility even has remarkable views looking out over a town square with picturesque mountains in the distance. It certainly makes for a nice view while running on the treadmill.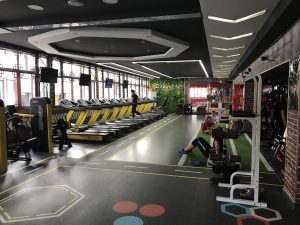 Competitive juices are flowing here on the Tibetan plateau. The ping pong battle between Noah and Matthias is even at 2-2, determining who clears the dishes after each meal the following day. Daily pickup basketball games have become a post-dinner, pre-evening reflection staple. Despite a wide array of basketball experience and talent, as well as physical size (Lina at 5'1" struggles to guard Nate at 6'5" but she gives extraordinary effort), the rivalry is growing by the day. Stay tuned as star player, Alex Miley and the other women in the group seek to assert dominance over the Austrian sensation, Matthias Frick, and his brethren. Slowly but surely, we are acclimating to the altitude, and enjoying our training experience here in China.