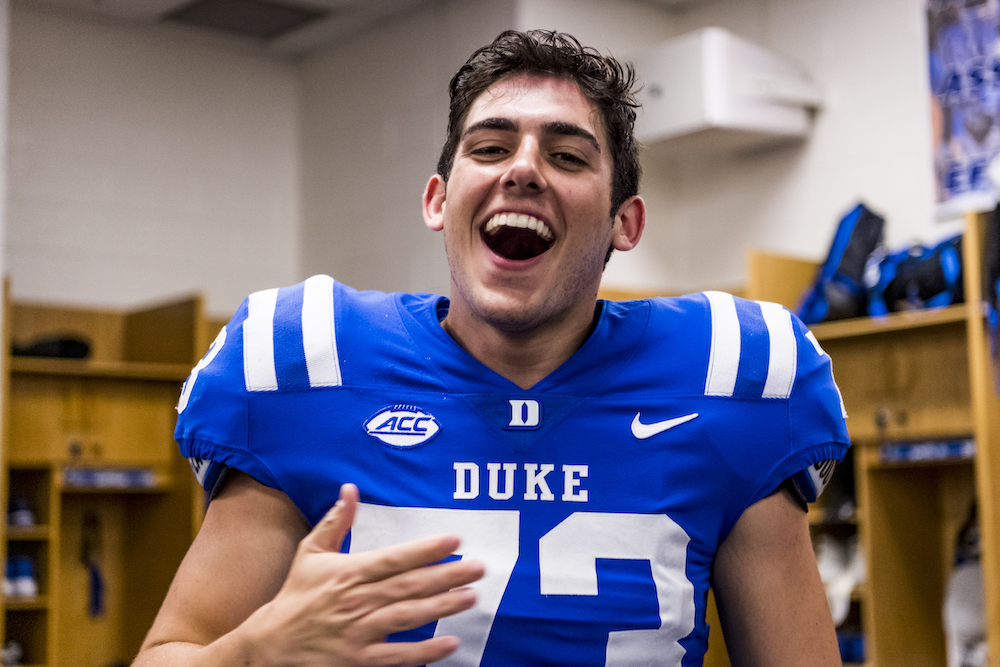 Image Courtesy of Duke Athletics
The ACC honored ACE in Place Vietnam 2021 participant and Duke Football teammate Anthony Hinton with the league's Top Six for Service award. The accolade is presented annually to six student-athletes from each conference institution who demonstrate outstanding dedication to community service and outreach programs.
As part of Hinton's ACE Action Plan, he is currently spearheading the effort for the Duke football team to adopt a Team Impact child. Team Impact is an organization that tackles the emotional trauma and social isolation experienced by children facing chronic illnesses by matching them with a college athletic team. The children develop relationships and skills that help them heal fully.