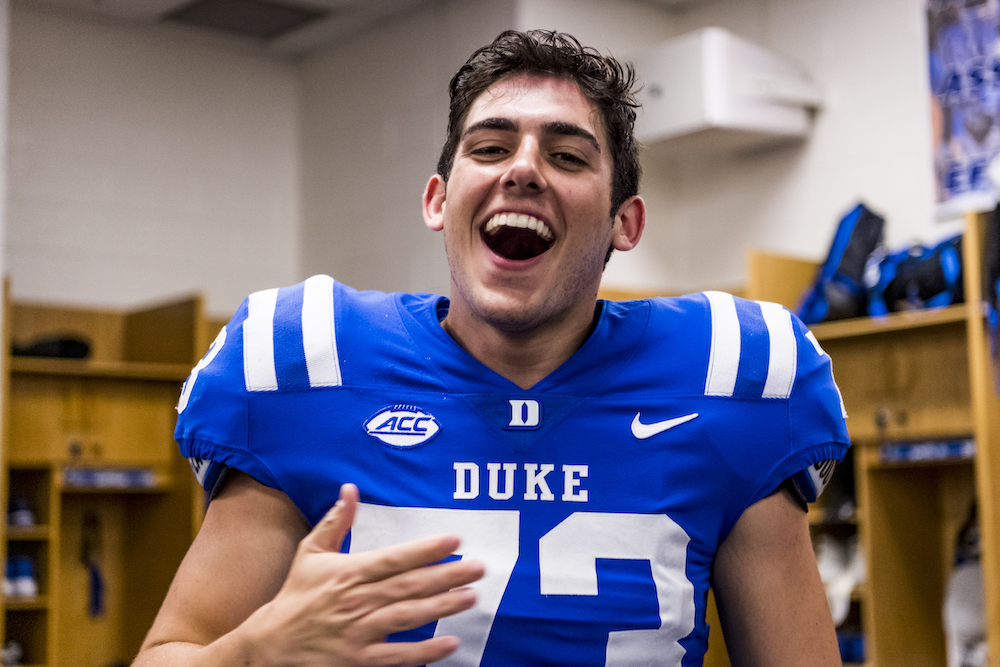 Duke Football player and ACE in Place Vietnam 21′ alum Anthony Hinton is one of four Duke students who work year-round with Team IMPACT. Team IMPACT is a non-profit organization that matches children diagnosed with serious chronic or terminal illnesses and disabilities with college varsity sports teams across the country. Each of the four Duke fellows work to match kids to teams and spread awareness about the organization with the goal of having every Duke team matched with a Team IMPACT kid.
Hinton first began partnering with Team IMPACT as part of his ACE Action Plan. After student-athlete participants complete their ACE summer, they are encouraged to think about a specific goal that connects their ACE experience to their life in a meaningful way. ACE staff support this process through the development of a personal ACE Action Plan and 1-1 coaching, group meetings, and check-ins throughout the year.
Read the full story on Duke Athletics.