The ACE summer program is everything that a student-athlete could hope to be able to participate in, combining a service trip with a chance to go abroad. Student-athletes almost always have to sacrifice opportunities like these in order to participate in their sport. I am looking forward to being immersed in another culture and hope that I can have as significant an impact on them as I know they will have on me.
As part of the Duke in South Africa program, Trevor will assist with basic healthcare initiatives, activity-based education and teaching, light construction, and sports programs in the community of Nomzamo township near Cape Town.
Trevor's past experiences with service include Service with World Vision International, the Excelsior Youth Center in Aurora, CO, Out of the Darkness Suicide Prevention Walks, and Link Crew (a high school orientation program).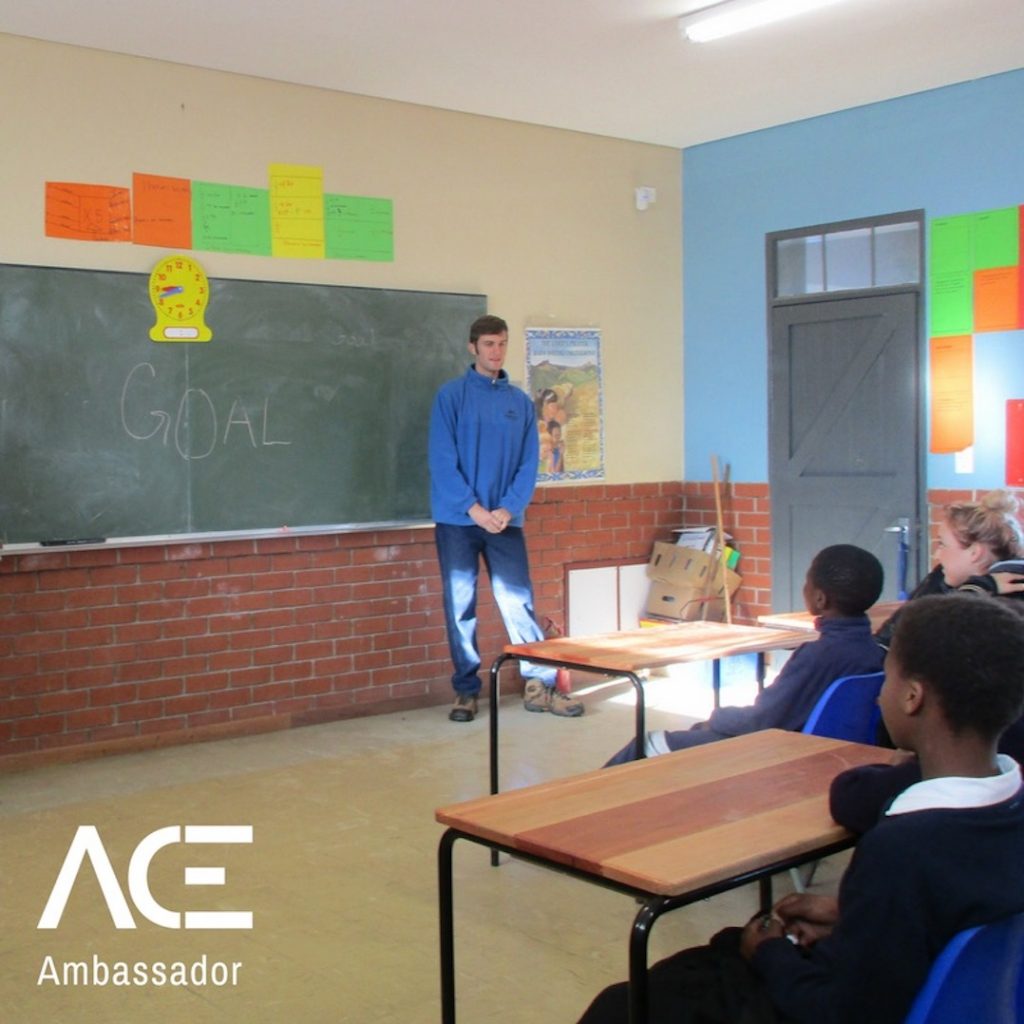 Trevor is a junior at Stanford University. He is currently studying Computer Science and is a high jumper on the Track and Field Team. ACE was Trevor's first opportunity to travel outside of the United States and he appreciated every moment he spent abroad. The experience was humbling; he was grateful to be so welcomed into the community and be able to serve there. His three weeks in South Africa were incredibly educational and he chose to continue learning about South Africa through a history class at Stanford after his trip. Trevor looks forward to working with future participants of the program and hopes to be able to have a positive impact on their experience abroad.
Want to hear more about Trevor's ACE experience? Contact Trevor.
Dear Future #ACEathletes,
Best advice for bringing ACE back to campus: When I got back to campus, I took the History of South Africa as a way to bring ACE back to campus.
Best advice for bringing ACE back to your team: I spoke about ACE at a team meeting and encouraged teammates to apply.
Best advice for staying in touch: I caught up with everyone at ACE group meetings and had discussions about how we could improve the program for future participants.
Reasons for staying involved: I really enjoyed my experience abroad with ACE, but also saw a lot of areas for improvement upon returning to the campus. I wanted to do my best to improve the experience so that every future participant could get every ounce out of the trip possible.
Tips for documenting your experience: I went through the photos that ACE and I took and journalsI did abroad and compiled the pieces that mattered most of me.