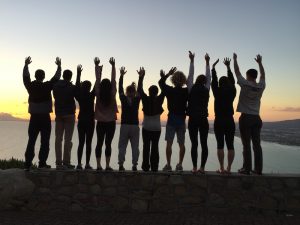 Through the ACE in South Africa program, ten Duke and Stanford student-athletes spent three weeks living and serving in Gordon's Bay and Nomzamo Township this past summer.
During the program, students participated in a variety of different service activities including leading a sports lecture series for middle school students, working on light construction projects, and designing and implementing a sports enrichment camp.
Students partnered with two primary organizations over the three weeks – the Ikhayalethemba Safe Haven, an organization that serves youth in the community, and ACJ Primary School. At the Ikhayalethemba Safe Haven, ACE participants assisted with basic light construction projects. Projects included painting an "under the sea" themed mural in one of the buildings on-site, constructing market stands from PVC pipe to allow the organization to sell produce grown in the garden, and pouring cement for "JoJo" water tanks to collect water for the garden.
As a culminating project, the ACE team designed a three-day "winter enrichment" sports camp for the students at ACJ Primary School. While the camp focused on coaching students in track and field events such as relays, javelin, and sprints, the ACE group also presented lessons on healthy eating and its role in diet and nutrition, the importance of exercise, and how to track athletic progress through simple statistics.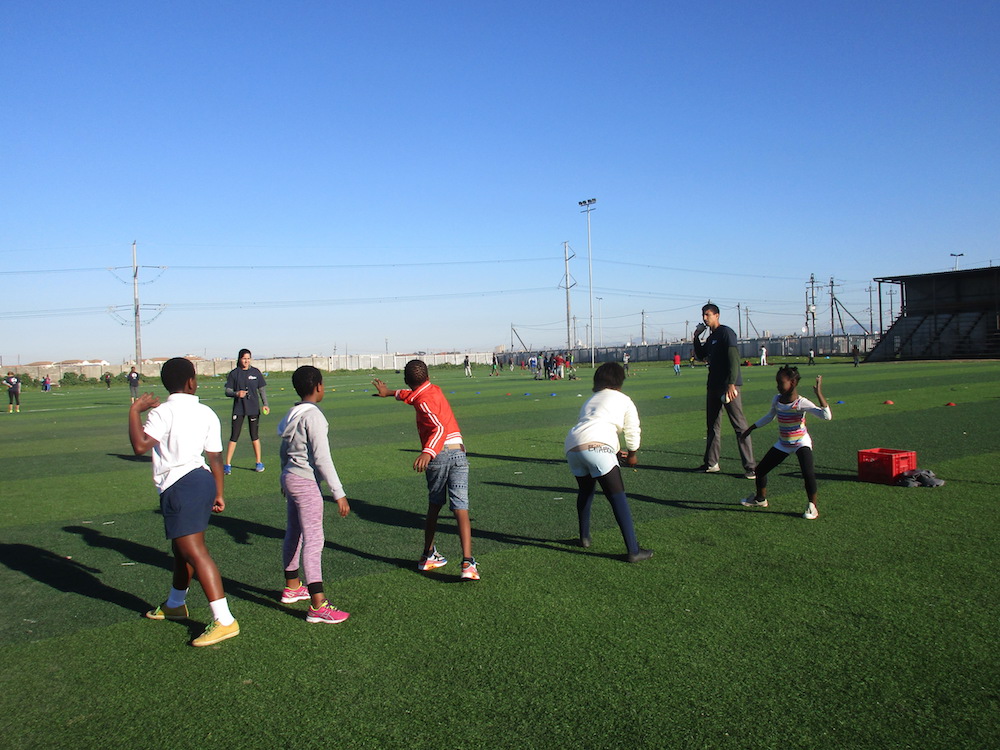 During their time in South Africa, student-athletes were able to maintain their training at a nearby gym facility. In addition to their service work, ACE participants engaged in group reflection and cultural-immersion activities. Examples included participating in a walking tour of Langa Township, visiting Robben Island where Nelson Mandela spent 18 of his 27 years in prison during the Apartheid era, watching "Invictus" and visiting the South African National Rugby Museum, participating in a traditional South African "braai" or barbeque and going to the top of Table Mountain.
Art, Construction, and Sports in South Africa
Take a closer look at the three key projects of ACE in South Africa: 2016.
Note: Image links opens full image and gallery in lightbox dialog window.