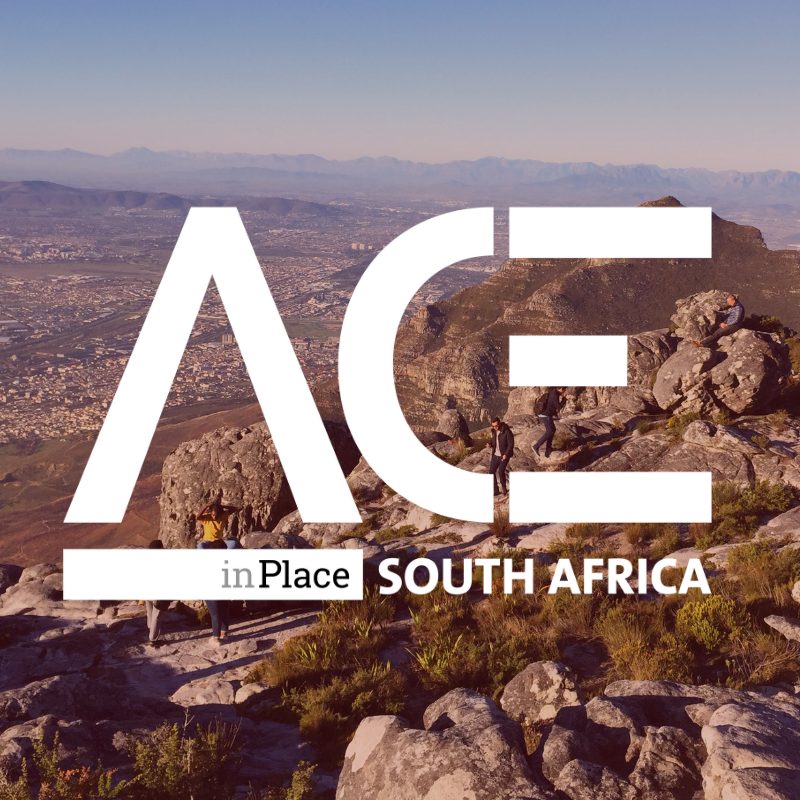 The South African ACE team is working with OceanPledge, a nonprofit looking to decrease marine plastic pollution on the South African coast. OceanPledge aims to increase awareness and change behavior in order to spur actionable impact around pollution. The ACE team will be helping OceanPledge launch its Ambassador program, an endeavor that aims to educate the South African youth and teach them to spread OceanPledge's mission. The ACE group has spent the first week meeting with the OceanPledge team, gathering materials for their project, and brainstorming solutions and ideas. It has been exciting to get started on crafting an effective solution to increase awareness and action around such an important cause.

Amanda Zeng
I am a junior on the Stanford Women's Gymnastics team. I am pursuing an Individually Designed Major called Management and Biological Sciences. ACE in Place South Africa will be an exciting opportunity to develop new relationships, learn about the South African culture, and work with international partners. I am most excited to experience the South African cooking immersion class with my fellow group mates.
---

Cara Sambeth
I am a rising sophomore on the Stanford Women's Field Hockey team. I am still undecided about what to study so I am really excited to have the opportunity to work on a real-world problem with an international partner and maybe figure out in what direction I want to go. In my program, I am looking forward to continuing working with my group and getting to know them even more. I am also super excited for the language class where we will learn more about is iXhosa.
---

John Peters
I am a rising sophomore at Duke University where I play on the Men's Golf team. This spring, I helped lead the team to their first victory in two years at NC State's home event, the Stitch Intercollegiate. In the classroom, I am pursuing a degree in Economics. I am excited to help Ocean Pledge and advance their mission of tackling marine pollution. So far, I've really enjoyed getting to know the team as well as South African culture and politics.
---

Aleyna Ozkan
I am a rising junior studying psychology at Duke and am a member of the Women's Swimming and Diving team. I am thrilled to participate in the ACE in Place South Africa program because I have always been interested in learning about new cultures and new places. With this program, we are given chance to work with other Duke and Stanford student-athletes to make changes in reducing plastic pollution. Even though it's been just a week since we started the program I believe I have learned a lot about South Africa's history and culture. I am looking forward to doing more research and actually starting to work on the Ocean Pledge and Ambassadors program.
---

Caitlin Chicoski
I am on the Stanford Women's Lacrosse team. As an undergrad, I majored in Human Biology with a concentration in Innovation in Human and Environmental Health. Next year, I will be pursuing a Master's in Sustainability. I am extremely excited to participate in ACE this summer to help end the marine plastic pollution issue in South Africa. A highlight so far has been learning more about South African culture in our Cape Malay cooking class! I am looking forward to learning more about South African culture through avenues such as our language classes, as well as crafting an impactful solution in partnership with OceanPledge to tackle marine pollution.