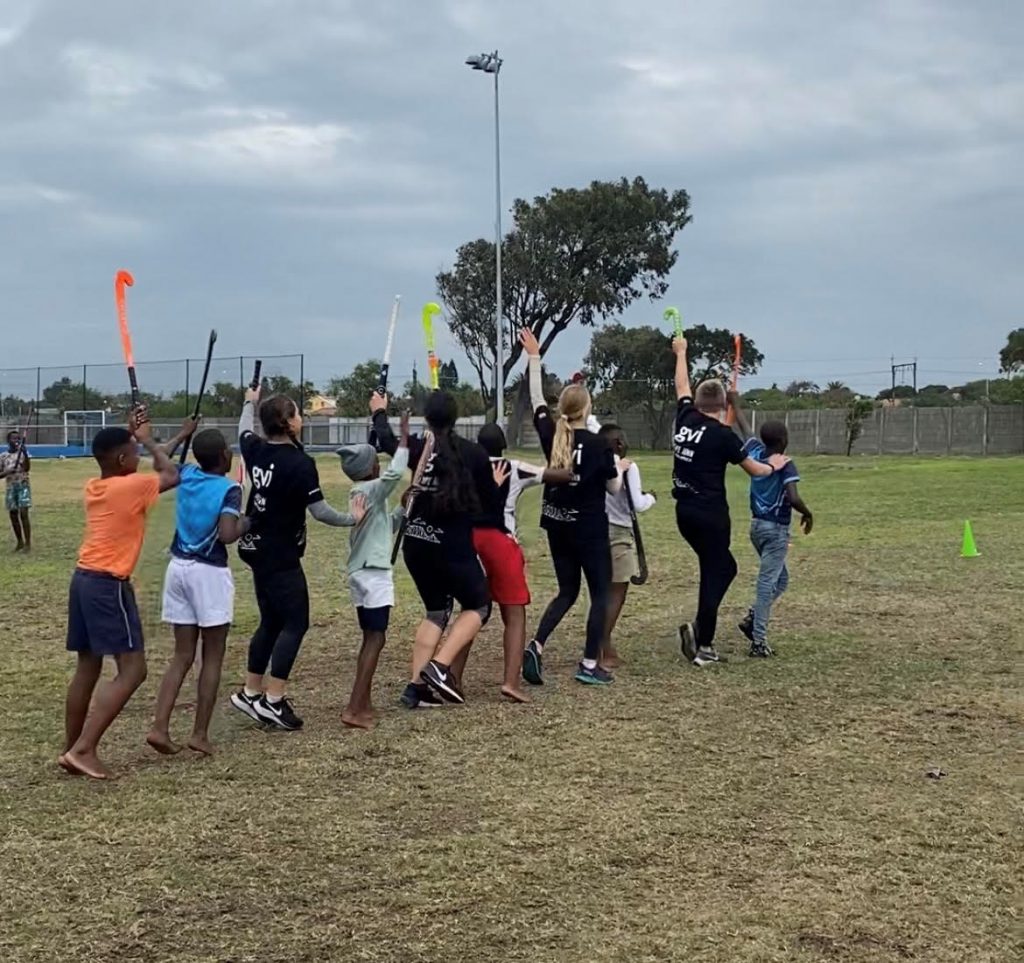 My time as a member of the ACE in South Africa team was truly one of the greatest experiences of my life. I was fortunate enough to interact with so many incredible individuals whether they were fellow student-athletes, other community volunteers, or members of the townships. Each gave me a deeper understanding of the community and a greater appreciation for the life I have been given.
Outside of the relationships formed with my peers, the most impactful aspect of my trip was our engagement with the VUSA Academy in Langa township. I was so impressed by the kids who participated in the sports camp as they demonstrated immense amounts of openness, determination, and resilience. Each day, we introduced the kids to a new sport or activity, and they eagerly worked through drills and competitions even if they had never tried or even heard of the sport before. Watching the kids smile and celebrate when scoring a goal in field hockey is a memory I will hold dearly for the rest of my life.
Additionally, seeing these kids put their best foot forward regardless of circumstance has influenced me and encouraged me to change how I approach challenges in the future. In the past, I have been hesitant to change and often am inhibited by fear of failure, but the kids of VUSA Academy have shown that approaching unknown situations with an open-mind and enthusiasm can lead to incredible reward and some epic goal celebrations as pictured above.
Overall, I am so thankful for my experience in South Africa and the people I created relationships with that will last a lifetime!