"Exploring the world, its peoples, its cultures, and its ways of life, have always been an important part of my life. This once-in-a-lifetime ACE program provides me with the opportunity to pursue that value of mine while surrounded by other inspiring and dedicated athletes."
Amelia's past experiences with service include organizing clothing and computer drives for schools in Ecuador and Costa Rica, as well as working with Live Oak Adult Day Services, an organization that fosters relationships with the elderly. Amelia has also coached with AYSO VIP, an organization where differently abled children learn important life skills such as teamwork and leadership. Finally, Amelia volunteered to act as her dorm building's Lounge Manager.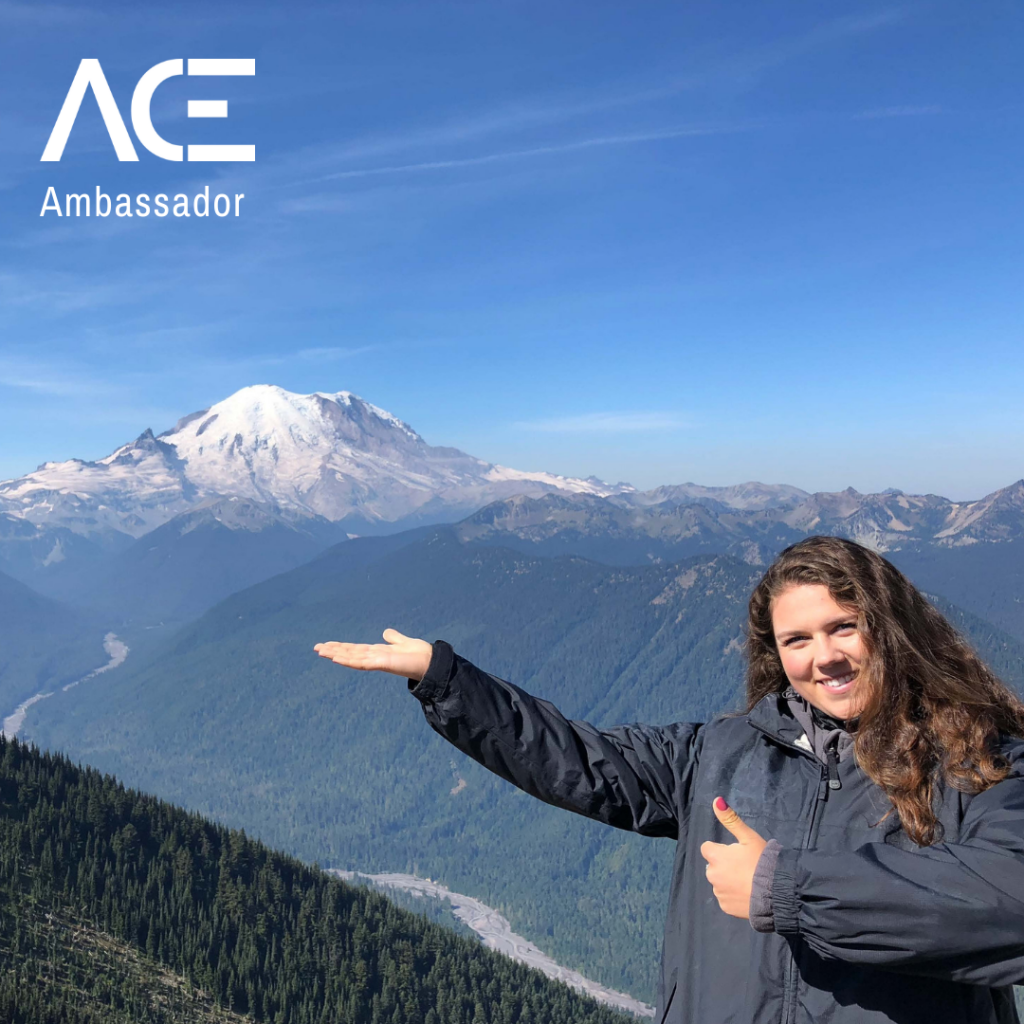 Amelia, a junior on the Women's Beach Volleyball team, is majoring in Human Biology. She is a member of the USA Collegiate Beach National Team and loves competing and working hard with teammates. With many past experiences of traveling to Central and South America to study Spanish and become fully immersed in cultures foreign to her own, she was ecstatic at the opportunity to transfer those skills, understanding, and wisdom to her time in South Africa. Working with the children and women in South Africa, Amelia learned much about the power of collaboration, the contagiousness of smiles, and how impactful service work can be on both the giver and receiver. Leaving South Africa enriched with new perspectives, she hopes to inspire more Stanford student-athletes to serve others through programs like ACE and she looks forward to continuing and growing the legacy of ACE athletes.
Want to hear more about Amelia's ACE experience? Contact Amelia.
Dear Future #ACEathletes,
Best advice for learning about ACE: The best advice I can give is to talk to people who have gone before. They have LOADS of information!
Best advice for applying for ACE: To make sure I had a strong application, past ACE participants on my team read through my essay to perfect my responses.
Best advice for getting started at your program: Jetlag was hard. But the rest of your group will help you get through it. Stay engaged and excited and it will be easy to adapt to the new time zone
Tips for getting to know your community: It is easy to build relationships when you are smiling and engaged. All the kids want is someone who is excited to be there!
Tips for training: It is easy to stay motivated when you are surrounded by amazing student-athletes. But if it gets hard, try sharing workouts with an athlete of a different sport than you!
Tips for bringing ACE back to your team: I shared my experiences with my team by constantly telling them how much fun I had. As a result, almost all of my teammates who have not yet been a part of ACE have already applied!
Reasons for staying involved in ACE: I absolutely loved my time in South Africa. It was one of the most incredible experiences of my life and I want to stay involved as much as possible.