"As I am passionate about both education and fencing, ACE in Vietnam is a perfect combination of my love of community service and my passions. I believe that this unique opportunity will teach me more about myself and the significance of being an active member of the community."
Anna's past experiences with service include teaching female students computer science skills through Girls Teaching Girls to Code. Anna is also the Freshman Intern for Women in Computer Science on campus.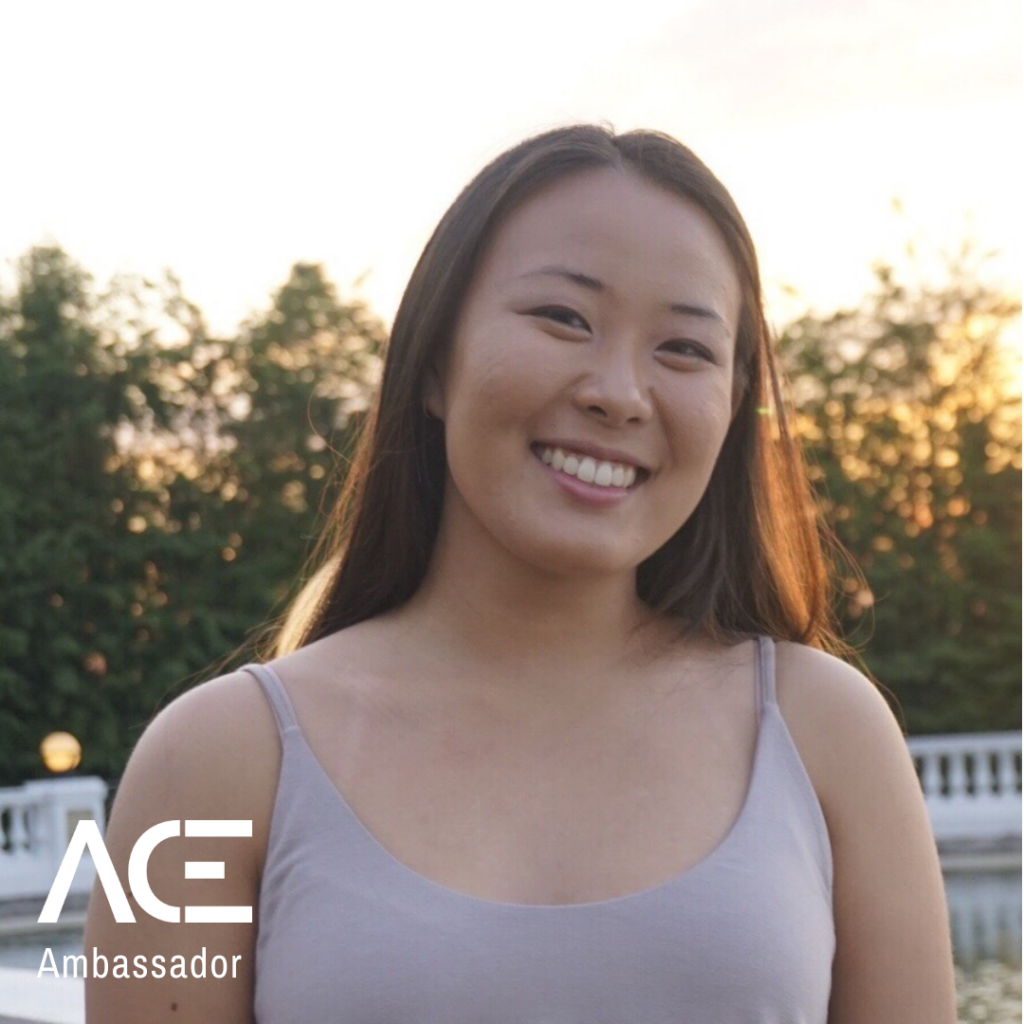 Anna is a sophomore majoring in Mathematics and Computational Science at Stanford, where she is a member of the Fencing team. As a participant of ACE in Vietnam, she gained insight on the importance of mentorship, teamwork, and following one's passions. Her favorite part of the program was making meaningful relationships with her fellow coaches and students. Those relationships inspired her to be ready to learn from her teammates and minor in Education to utilize her experience to learn about education policy.
Want to hear more about Anna's ACE experience? Contact Anna.
Dear Future #ACEathletes,
Best advice for learning about an ACE program: Select with an open mind and make sure that you are really interested in the specific topic the program addresses. I think the info sessions and ambassadors are really helpful in giving a good description of what your days will be like.
Best advice for applying for ACE: Be yourself and be honest. I think everyone has something to bring and the group's diversity is how we all got close. Talk to ambassadors or teammates about their experiences in applying. They can provide great insight on the interview process and the application.
Best advice for getting started at your program: The first days were hard and overwhelming. Help each other out. We all experienced similar exhaustion and experiences. I think it was super helpful to get to know each other through that to not only get our minds off of the emotions but also push each other to put in 100 percent everyday.
Tips for getting to know your community: Be ready to learn about Vietnamese culture. Coaches are quiet but so open to helping and teaching you. Talk to them first and learn about them!
Tips for training: Keep in mind that every day is hard and full of activity. I found a lot of joy in taking leisurely strolls to the market or just a short run around the town. We also worked out together and it was nice to get to know everyone through that.
Tips for bringing ACE back to your team: I love talking about my experience and sharing what my summer was like with my coach and team. My experience made me realize the importance of teammates and the support that comes from being a team. I am so excited for the new season, bonding more with my teammates, and hoping that my experience can inspire more to participate.
Reasons for staying involved in ACE: I love talking about my experience in Vietnam. It shaped me into who I am today, and I am so grateful to have gone. I think the least that I can do is show how important ACE is and get more student-athletes to participate for a larger level of social change.