Through the ACE program, I will have the chance to make a difference in a rural community while gaining a worldly perspective and appreciation for what I have at Duke and at home. It is an amazing opportunity to immerse myself in a new culture and form relationships with community members and fellow student-athletes."
As part of the ACE in China program, Anna will contribute to the sustainable development of underserved communities through youth environmental education and sports while learning about conservation and preservation in Yunnan Province.
Anna's past experiences with service include membership in the American Medical Women's Association and employment at Duke Intramurals.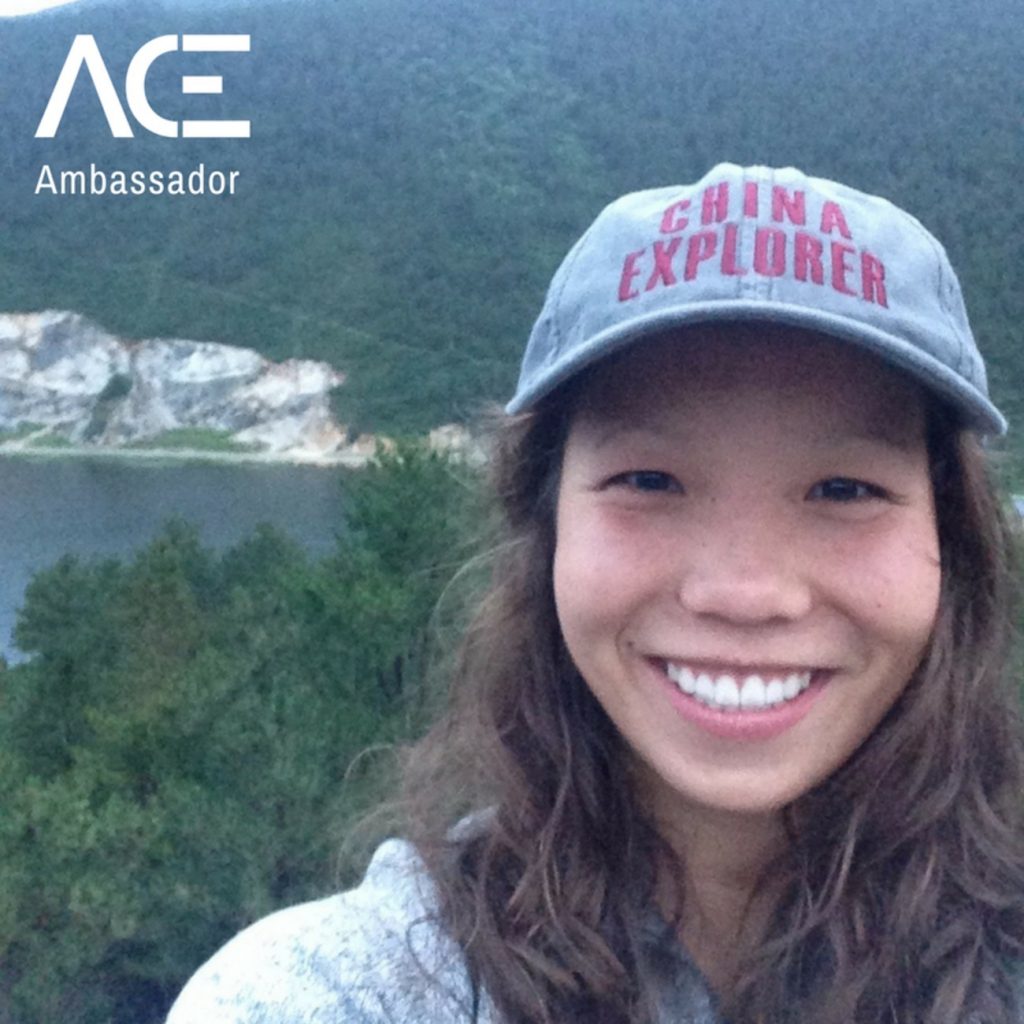 Anna is a senior on the Duke Swim Team from Southern California. She a pre-med student majoring in Biology with a minor in Chemistry and is involved in the Collegiate Athlete Premedical Experience on campus. In between classes and practice, Anna works at the Pulmonary Division and volunteers at Bull City Fit. In China, she helped lead a sports and English camp for the local children at the China Exploration and Research Society and worked at a non-profit farm in Old Town Shangri-La. Anna brought back different cultural perspectives that have influenced her values and appreciation for the opportunities at home and at Duke. This past summer, Anna continued her passion for civic engagement and created an independent Duke Engage project in the Seychelles with Global Vision International. Her focus was on wildlife and environment conservation and worked with several endemic species including the Aldabra giant tortoises and the Coco de Mer palms. She completed field research looking at the densities and trends of the sea grass and sea urchins surrounding Curieuse island. After she graduates in 2018, Anna plans to work abroad, possibly in South America, in a rural community with a focus on either public health or wildlife conservation.
Dear Future #ACEathletes,
Best advice for bringing ACE back to campus: After an amazing experience abroad, it can be difficult to figure out how you can apply your experience back at home. For me, I knew I wanted to continue contributing to a community. I decided to continue my civic engagement through Duke Engage by designing an independent program. There are also many opportunities throughout the year to volunteer through athletics such as Reading with the Blue Devils and places such as the Ronald McDonald House and Bull City Fit. I encourage you to take part in these and bring a fellow ACE participant!
Best advice for bringing ACE back to your team: When I returned to Duke after ACE in China, it was difficult to concisely describe and encompass the various aspects of the program to other. I explained the basis of the program layout and goals as well as the most important aspects I learned and perspectives that changed my views. Sometimes, pictures capturing moments with the children or fellow participants was the best way to share my experience and encourage others to consider participating in the program.
Best advice for staying in touch: After three weeks living together with nine other amazing student-athletes, we created long lasting bonds and memories. It was nature to continue keeping in touch with the Duke members back on campus, whether we met up for dinners or just passing by. It has also been nice to catch up with Stanford members through text and seeing how each other is doing. To continue contact with CERS, our community partner, I sent small gifts, photos, and cards with this past group to hand off.
Reasons for staying involved: It was an easy decision to stay involved in ACE. The program opened my eyes to many perspectives that has already influenced some of my personal goals and career decisions. The program is the reason why I would like to take a gap year abroad in a rural community and continue to gain new cultural perspectives and understandings.I hope that ACE continues to help people discover new passions and realize how lucky we are to have such a program and its continual support.
Tips for documenting your experience: After coming home from China, I wish I would have printed out all of the picture and make a photo album right away, to document all the places and people I interacted with. While I am still working on it, it is difficult to remember all the small details that went into the experience. I know once I finish, it will be rewarding to look back at in in the years to come and remember those moments and memories.