"[ACE] is worth it because it incorporates many things I like to do as well as many things I hope to continue to pursue in life."
Jillian's past experiences with service include mentoring younger student-athletes through both ACTION and Athletes in Action, a faith-based student-athlete group. Alongside her team, Jillian has also volunteered at the Ronald McDonald House and advocated for One Love, a campaign dedicated to raising awareness concerning relationship abuse and violence. Finally, Jillian has participated in various faith-based mission trips where she has spent time repairing homes, cleaning neighborhoods, and volunteering in soup kitchens.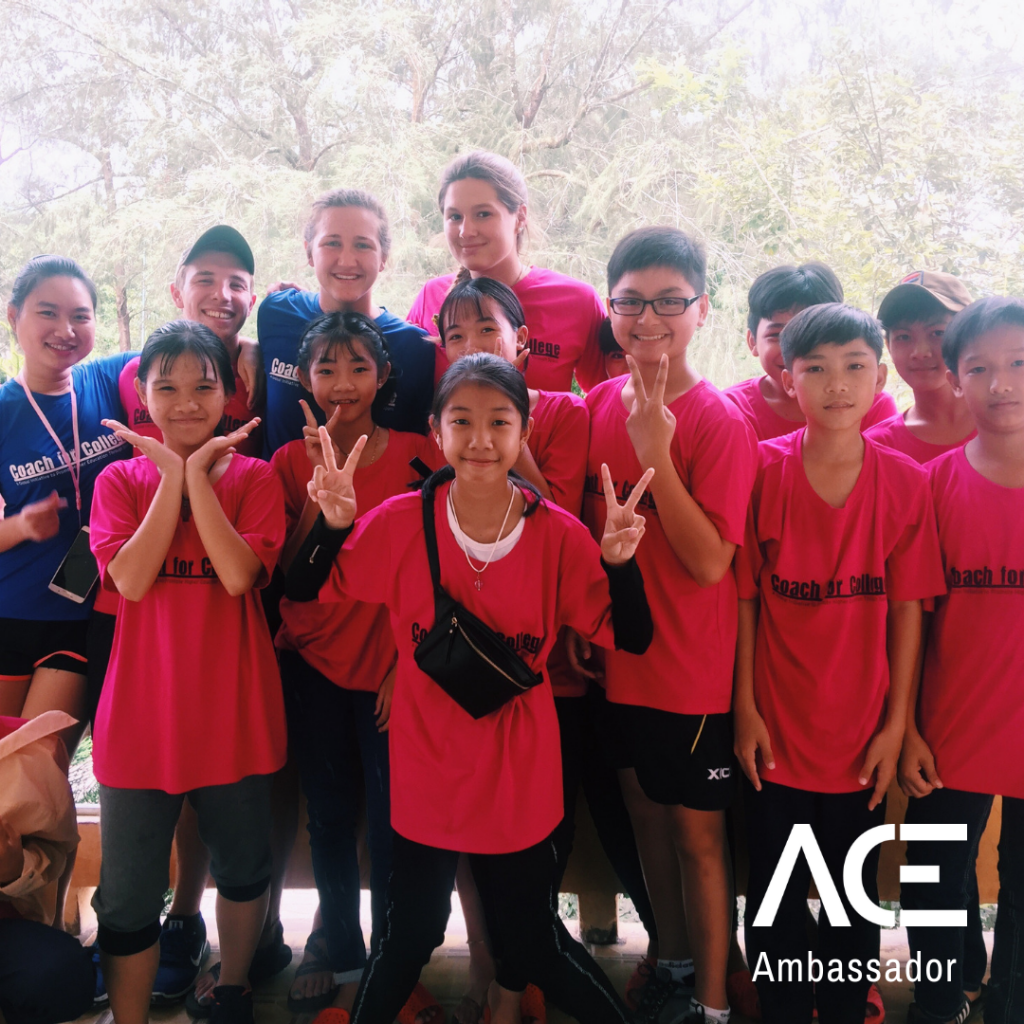 Jillian is a senior from Mount Joy, PA, and plays center back on the Duke Field Hockey team. She is majoring in Political Science, with a minor in Global Health and Education. Jillian's experience in Vietnam had a large impact on her life perspective. She hopes to bring this experience back to life at Duke by encouraging others to apply for the opportunity, and by sharing her own memories and her passion for service. While in Vietnam she taught middle school students biology, soccer, and life skills at a local school through an organization called Coach for College. She hopes to continue this work with kids in Durham.
Want to hear more about Jillian's ACE experience? Contact Jillian.
Dear Future #ACEathletes,
Best advice for learning about ACE: I read the program pages and talked with previous ACE alumni.
Best advice for applying for ACE: My advice is to apply whether you think you are qualified or not and allow the interviewers to decide. However, when selecting a program, talk to individuals from each to find the program that fits your personality/goals best.
Best advice for getting started at your program: The first few days were exhausting. But we pushed through, and the end of the week and the rest of the program was incredible. We had a training day before we started, so the layout and responsibilities were fairly clear. I got to know my teammates by being open-minded and intentional about starting conversation with each of them. I never felt the need to measure our progress formally. Rather, we always tried to keep the goals and our intent in mind and worked as hard as we could.
Tips for getting to know your community: I tried to go out of my way to meet community members (even those I could not verbally communicate with). I also asked questions to those I could communicate with and asked them for help. I try to continue to ask questions and be more friendly when I meet new people.
Tips for training: I got up early each morning and walked to the gym with two others or ran my sprint workouts. We would also do ab workouts with whoever wanted to in the evenings. It was fun to work out with individuals of other sports who are equally passionate about their game.
Tips for bringing ACE back to your team: I have told many of my teammates stories and hopefully encouraged them to consider applying. I have tried to help my team to get to know each other on a deeper and more vulnerable level by encouraging more "real" conversation. I also was reminded that my sport is just a game, a game which I love, and I have enjoyed it more this season.
Reasons for staying involved in ACE: I want to share my experience and encourage other to apply. The program has made me aware of how important service is in daily life. The program also introduced me to incredible and hopefully lifelong friends.