"The ACE program is an unparalleled opportunity to engage with a community vastly different from our own. It is the perfect way to merge athletics and service work in a meaningful way."
Taylor's past experiences with service include tutoring children in computer science and volunteering with Best Buddies, an organization that pairs teens with children who have intellectual and developmental disabilities. As the president of her high school's chapter of the Interact Club, which is the youth counterpart of national service organization Rotary International, Taylor received an award for "Outstanding Service" from the Rotary Club in 2016 and 2017. Finally, Taylor has also volunteered with Aceing Autism, a program that teaches tennis to children and young adults with autism.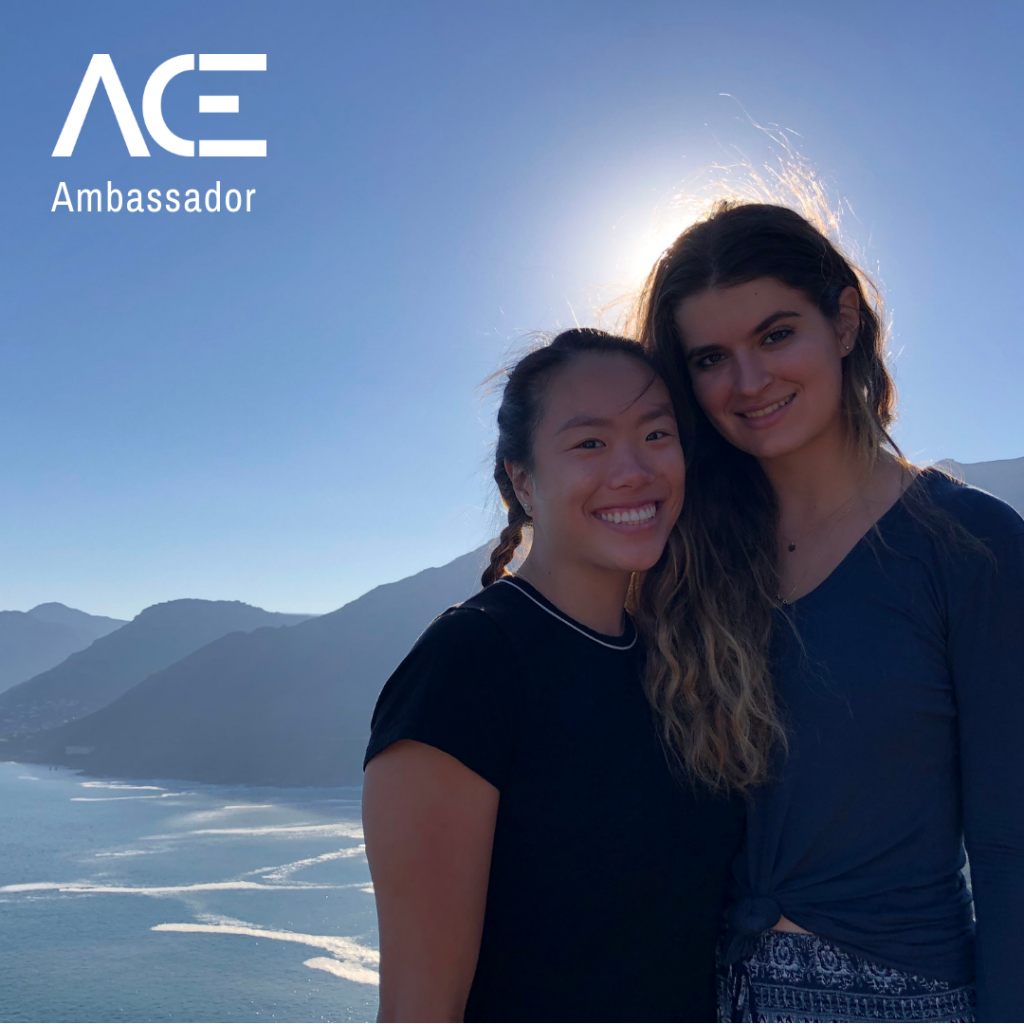 Taylor is a sophomore on the Stanford Women's Tennis team and is intending to double major in Economics and Political Science. ACE in South Africa was the perfect opportunity for Taylor to expand upon her academic passions in the real world. Through the program's vibrant array of speakers, service, and cultural experiences, Taylor gained hands-on knowledge of South Africa's political and economic systems. Taylor's time participating in ACE furthered her desire to pursue an international occupation post-graduation.
Want to hear more about Taylor's ACE experience? Contact Taylor.
Dear Future #ACEathletes,
Best advice for learning about ACE: Seek out as many former ACE participants as you can in order to gain a clear picture of each program, then pick the locations that best match your interests!
Best advice for applying for ACE: Be as thorough as possible in your application, and be sure to showcase all of the skills you undoubtedly have as a collegiate student-athlete!
Best advice for getting started at your program: Spend your first few days really getting to know everyone on your ACE team. The success of the program relies on teamwork and camaraderie.
Tips for getting to know your community: Take your time building relationships and trust with members of the community. You will learn more about one another each and every day, not all at once.
Tips for training: Talk to your coaches and trainers in advance about designing a training plan for the three weeks. Between the fitness equipment and the other student-athletes, you will be able to train well and hard!
Tips for bringing ACE back to your team: ACE made me much more eager to work community service into our team routine. Engaging in service together is a great way to build a strong, well-rounded team off the court.
Reasons for staying involved in ACE: The ACE program provided me with an unparalleled opportunity to learn, grow, and meet incredible people. I want to give back to the program because it gave me so much and continues to enrich my life.