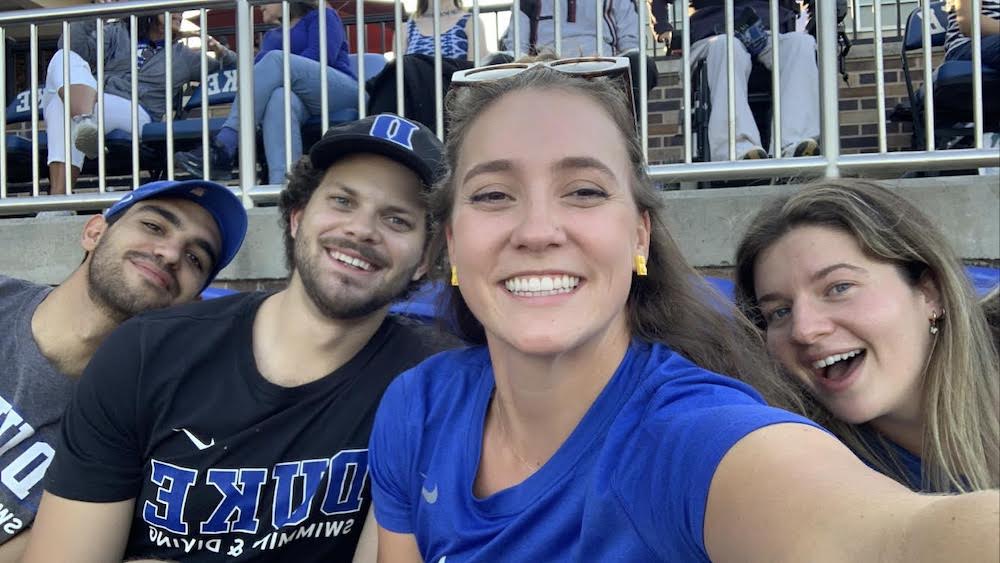 Participating in ACE in Vietnam 2018 helped Duke Women's Swimming and Diving former team member Alyssa Marsh decide to apply for Teach for America and pursue a career in education. Now five years later, Marsh is working in higher education as an Admissions Officer at her alma mater, Duke University. Marsh offers gratitude towards ACE for not only molding her career pathway, but also for teaching her lessons in adaptability.
What are you doing now? How did ACE influence your career path?
My ACE experience in Vietnam truly jump-started my career in education. I taught English and baseball during our summer camp in Vietnam where I experienced teaching and lesson planning for the first time. ACE in Vietnam definitely had an influence on my decision to apply for Teach for America. I taught high school special education while swimming professionally for two years in New Orleans. I have since transitioned to the world of higher education as an Admissions Officer here at Duke.

Share a lesson from ACE that still holds true today.
One lesson I carry with me from ACE is that people are so adaptable. After the first day of seven-ish hours of camp, I was extremely beat down and exhausted. The language barrier was a struggle, and the weather was hot. Keeping an upbeat and positive environment for kids did not come naturally those first couple of days. Turns out my fellow ACE participants were feeling similarly. After about three days, our whole group found our stride. I left the days feeling energized and ready for more. Feeling that shift so clearly showed me that I can work through adversity of all sizes.
Describe your ACE experience in as few words as possible:
The best food of my life!
What's one thing you want people to know about ACE?
As an athlete in a year round sport (swimming), I have no regrets taking three and a half weeks of my summer to have a once-in-a-lifetime experience.