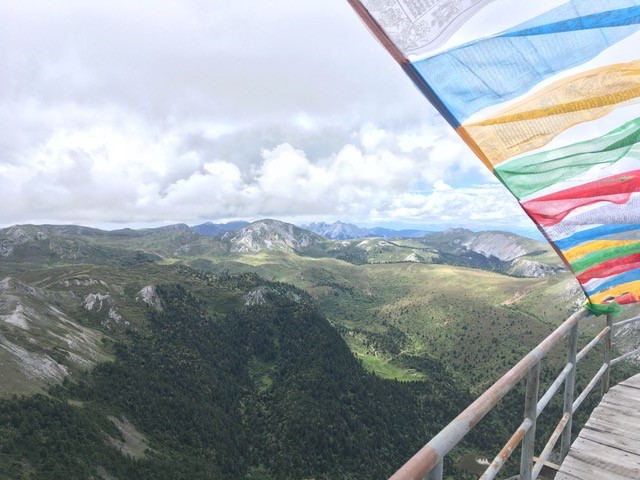 1. The views 
Shangri-La offers breathtaking views, and I enjoyed every second of it. Be it the view from the CERS center, the view from the Shika Snow Mountains, or the view from the various temples on the sacred mountains… all of them were just out of this world. My favorite view was probably the one from the Shika Snow mountains: 4500 meters above sea level, we were surrounded by nature and had a great view of the city of Shangri-La.
2. The ACE team 
Each and every member of the ACE team contributed to the amazing experience I had in Shangri-La. The passion to work with children, the desire to learn more and try new things, as well as the knowledge and experience of them, lifted me up and made this experience the best possible one. One of my favorite moments with the team were the regular basketball battles. Everyone always went the full 100% percent and it was just a blast competing and having fun together.
3. The kids 
The kids' passion to learn and play sports was unmatched. It was so much fun to work with and also learn from them. One thing I especially remember is when a couple of the kids taught me a local game (the name of which is still unknown since all of them had different names for it). I called it "chip flip." On the second day of camp, they realized that I was interested in the game and opened the circle for me right away to allow me to watch more closely. Soon after, some kids started to play for me and win chips, so that I could participate in the next game. It was amazing to see how selfless they were to include me in their game and also how we found a way to communicate without even saying a word. Watch here.
4. The staff 
Dr. Bill and Drolma were our encyclopedias. They knew the answer to every single question we could think of. Thanks to their connections, we were also able to talk to several very interesting people, such as a nomad from the surrounding area. This talk was probably one of my favorite moments of the whole trip. Hearing about his life and how he grew up left me speechless. I was so impressed to hear about how they resourcefully live in the Himalayas through snow and storm, while taking care of 300 yaks.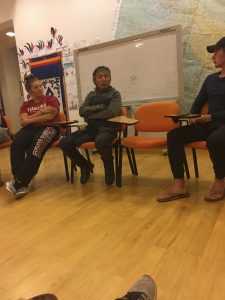 5. The food 
Three times in our three weeks we went to local restaurants. The food there was absolutely incredible. Yak steak, yak stew, yak dumplings (Momos), and more… we had the full range of yak meals. And each of them was just DELICIOUS. What made it even better was the generosity of the cooks. Whenever a plate was empty, it was refilled within a second and the feast continued.