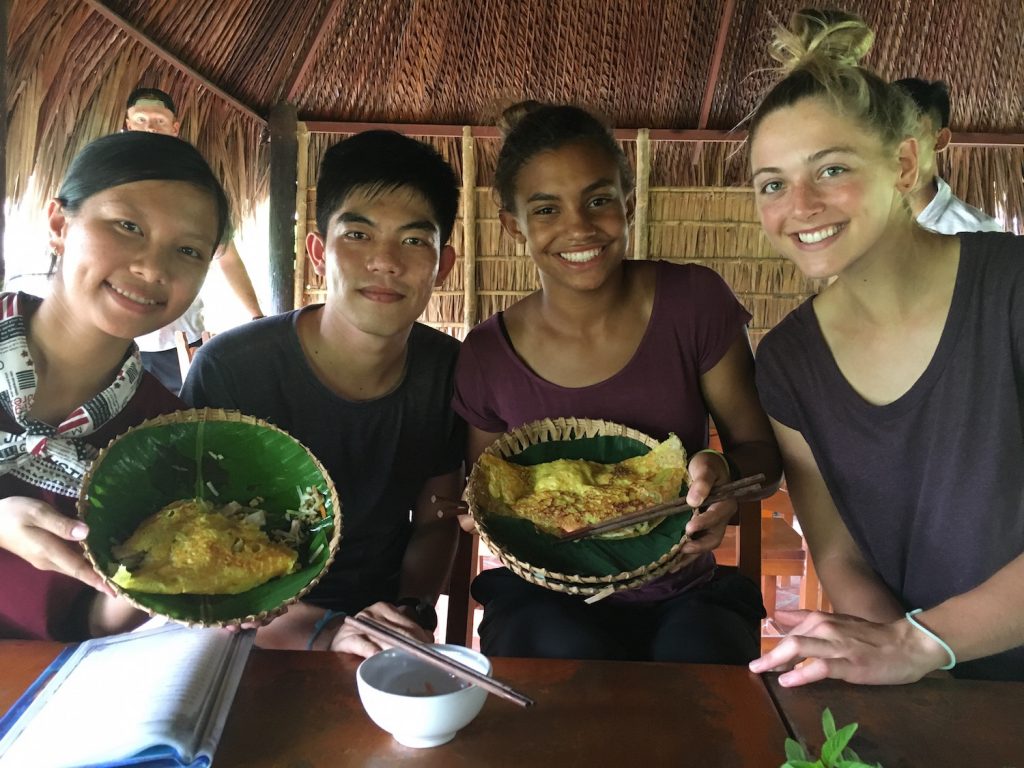 Who would've thought that a Floridian and a Londoner could share so many first experiences together. After just two weeks of working together in Vietnam we have been fortunate enough to experience several foods for the first time and adventure through a renowned floating market (at 4:30am to be exact!). We have been able to develop long lasting relationships with Vietnamese middle school students as well as explore the array of pagodas the country has to offer. And last but definitely not least the 4:45am wake up call for workouts giving us the opportunity to see Vietnam's beauty as the sun rises.
The first time we arrived in Ho Chi Minh City.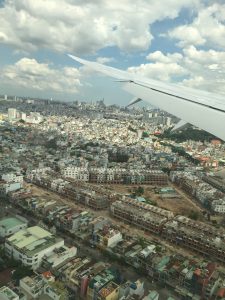 The first time we have tried a large variety of new foods ranging from street dumplings to bánh xèo (a savory Vietnamese pancake).
The first time we had a 4 am wake up call to experience the floating market.
The first time that we have been able to develop incredible relationships with young Vietnamese students.
The first of many pagodas we have visited since arriving.
The first time we were able to observe and learn about the crafting of straw mats (the most common substitution of a mattress).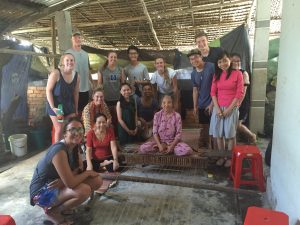 The first time the agonizing early morning wake up call allowed us to view the incomparable sunrise in the countryside of Vietnam.
As you can see we have been able to experience a lot of first times here in Vietnam and although we only have one week left here, we hope to experience many more. We will keep you posted!
Peace out,
Brecky Smallee (Brittany McGee + Becky Smaller)