"I am super excited for the ACE in India program because it offers the opportunity to tackle many of the problems I am learning about in my classes in a collaborative environment that drew me to Stanford in the first place. By observing first-hand the health needs and issues facing the community in New Delhi, I hope to better understand how people from different backgrounds within the U.S. confront medical challenges."
Nicki's past experiences with service include sorting donations and stocking the store for the St. Anthony Foundation in San Francisco. Nikki also enjoys spending time in the Hillel House, where she has been able to explore her heritage with Shabbatt dinners and open house events.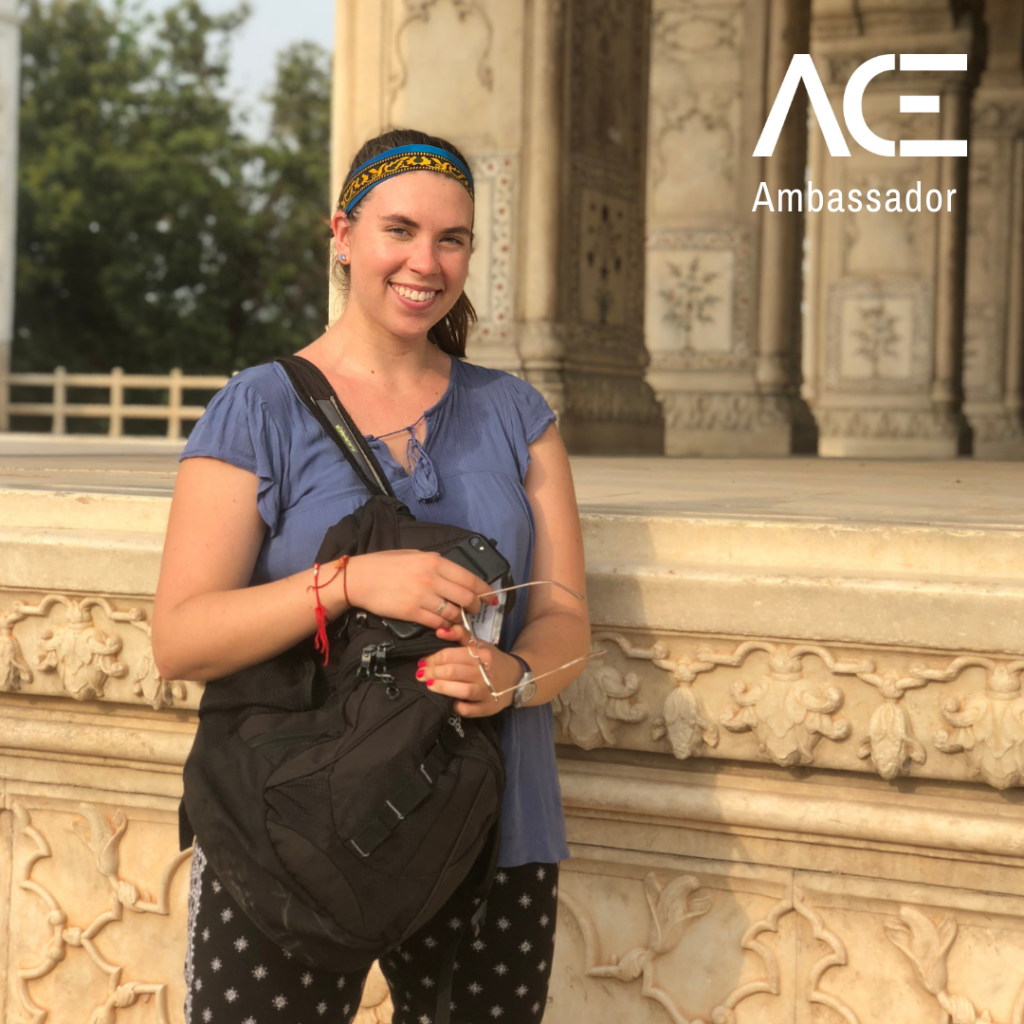 Nicki is a junior on the Women's Open Weight Rowing team at Stanford University. She is majoring in Biomechanical Engineering with a minor in Human Biology. Over the summer she had the opportunity to participate in the ACE in India program. She chose this program because she was excited to partner with an organization that focused on women's health issues. While in India she enjoyed learning about how Indian history affects and intersects with current social topics around the country. She also developed her ability to communicate effectively with other members of the partner organization while working on projects. She hopes to bring these skills back to campus and knows they will help her be a strong leader on her team and in the larger community.
Want to hear more about Nicki's ACE experience? Contact Nicki.
Dear Future #ACEathletes,
Best advice for learning about ACE: I read all of the blogs and tried to find the program that would fit my interests the best.
Best advice for applying for ACE: Have your friends and family read it! They can give you really valuable advice.
Best advice for getting started at your program: Try to establish goals early on in the program with the partners. Look for cool things to do with your free time and take as many people as you can with you!
Tips for getting to know your community: Ask locals in the program as many questions as you can about the culture. Google the city you're in and read about it!
Tips for training: Get up early and do the workouts… it's cooler and you usually won't always have time in the afternoon.
Tips for bringing ACE back to your team: Speak to all the younger members of your team about your experience!
Reasons for staying involved in ACE: I think it is a great way to stay connected with the community. I want to help share the incredible experience I had with others