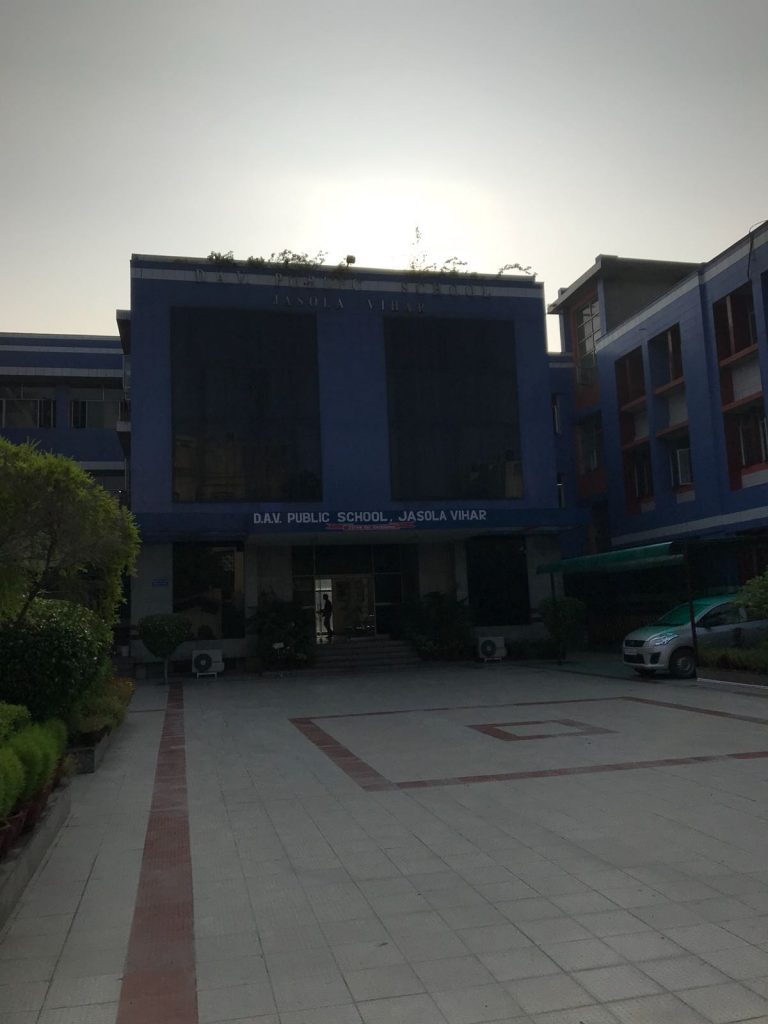 My first week and a half in India has definitely been an exciting one as I've started to become more familiar with the culture here in New Delhi. So much has happened in so little time, but one thing that stood out to me is what I've learned and observed about the education system. From my understanding, Indian education consists of government schools that are completely free, public schools that are moderately priced, and private schools that are the most expensive to attend. Part of our time here is dedicated toward attending the D.A.V. Public School Jasola Vihar twice a week, to work with the students and staff. The school contains about 3,000 students from pre-school to 12th-grade. After only visiting three times, I feel like I've learned so much.
During the first two days at the school, I regularly attended music class and dance class. Music class is mandatory for students at a young age.  During our time there, we learned to sing the "Gayatri Mantra," a prayer that honors a divine spirit and higher being while asking for guidance. This prayer is often recited in times of anguish or worry to relieve one's stress, and every day we would sing it repeatedly until it was as perfect as we could get it (which honestly still wasn't very good). After we practiced singing the mantra, we would sit quietly and listen in awe to the rest of the children play their instruments and sing their songs. I loved watching the children perform and sing their hearts out in the class because it reminded me of when I was also required to take music class…but I definitely don't remember valuing it as much as they seemed to.
Another mandatory class for the younger students is dance. It was by far the most exhausting but also the most exciting class I attended.  ALL the children agreed that it's their favorite. We did our best to follow the different steps and maneuvers of the dances, but we were definitely struggling to keep up with the children who were clearly experts. We learned many dances ranging from one that worships the Hindu god, Vishnu, to one that was to the popular Luis Fonsi song, "Despacito," a favorite song of some of the children. It was so interesting for me to watch the children dance to "Despacito" while still using some traditional dance moves; it was as if two worlds were colliding.
On the third day of attending the school, we took part in the school's exhibition, where all the students showcased their hard work through projects, a science fair, and various performances. I was really impressed by lots of the projects I saw like a presentation about osmosis, a demonstration of hydraulics with the use of syringes, and even a solar powered blender. When I asked them where they learned how to make some of their projects, the majority of them answered, "YouTube," which I found interesting. It also amazed me that they all presented in English, their second language.  They presented with such confidence and expertise; something that I feel like I still struggle with at times when I have to present.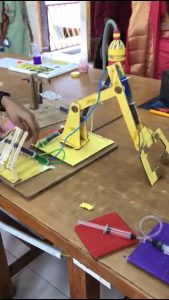 To view the video: https://youtu.be/Uu58b-zy1kQ
After a week and a half in India and after visiting the D.A.V. Public School for only three days, I've realized that India continues to be a country of many traditions. Although India seems to be progressively becoming Westernized through speaking English, pop culture like "Despacito," and the use of YouTube and other technologies, they continue to instill their cultural values in children by placing a large emphasis on the arts in schools. Rather than losing their heritage, they seem to integrate Western values into their own and combine strengths of the two, something I personally think everyone can learn from and something I wish I did more of when I was younger.