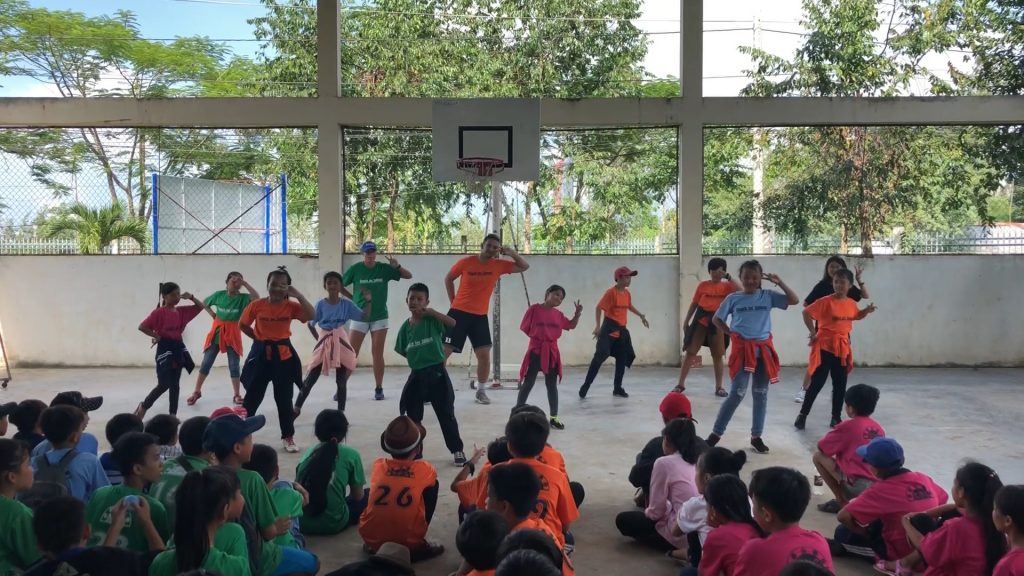 One of the most memorable moments of my experience came on Saturday, the last day of competition during the closing ceremonies. During the days leading up to the ceremony, we noticed that certain campers were staying for a couple hours after camp ended to work on a special project. Eventually, a few of the coaches got in on the secret: an original dance performance crafted by some of the 6th grade campers.
When Saturday rolled around, we all knew what the kids were up to when they got in formation in the front of the gym along with Peyton and Daniel and started playing the Pikachu song. But even without the element of surprise, their performance stunned me. They were so excited to celebrate camp and thank their coaches with a gift that was entirely their own. The purity of their gesture made me feel more gratitude than I ever thought I could.
For me, that was the most humbling moment of camp because it wholly represented the characteristic I admired most about our campers – their ability to give their spirit to any goal or experience. The kids engaged with camp in a way that communicated an overwhelming amount of appreciation and enthusiasm, and they did it without any fears about trying too hard or giving too much. This is an attitude I loved being surrounded with during my ACE experience, and it is something I want to bring into my own life at home and at Duke.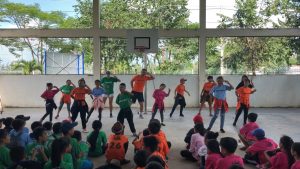 Watch video at: https://www.youtube.com/watch?v=JufrBu4ny_c