Throughout my trip, I have grown to love many things that I sadly do not have in America:
I will miss Vietnamese iced milk coffee (ca phe sua da) and special Vietnamese orange juice (cam da).
I will miss walking up to the school everyday and being greeted by cheering young faces, smiling as they wave and say "hello" or "xin chow."
I will miss getting to work along side such welcoming and helpful Vietnamese coaches.
I will miss the 7-year-old twins who helped me coach baseball by yelling, "You're outta there!", "Safe!", and "Foul ball!".
I will miss Ngo, Thanh, Quang, Tuyen, and all of the students I have had the pleasure of both teaching and learning from.
All that being said, I am very excited for the things that I will bring home with me:
I will bring home with me Vietnamese coffee beans so that I can share my newfound love for ca phe sua da with those at home.
I will bring home with me the friendships I have created and keep up with them via Facebook and email.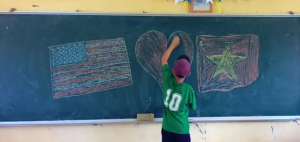 I will bring home with me the things I have learned about being a good host, especially to somebody who is in a completely new environment.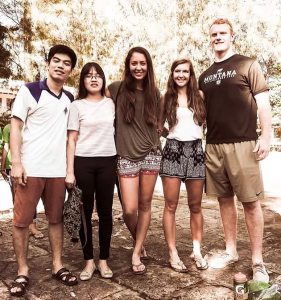 And while I cannot bring home all of my lovely students, they will come home with me through my memories and the stories that I cannot wait to share with everybody.