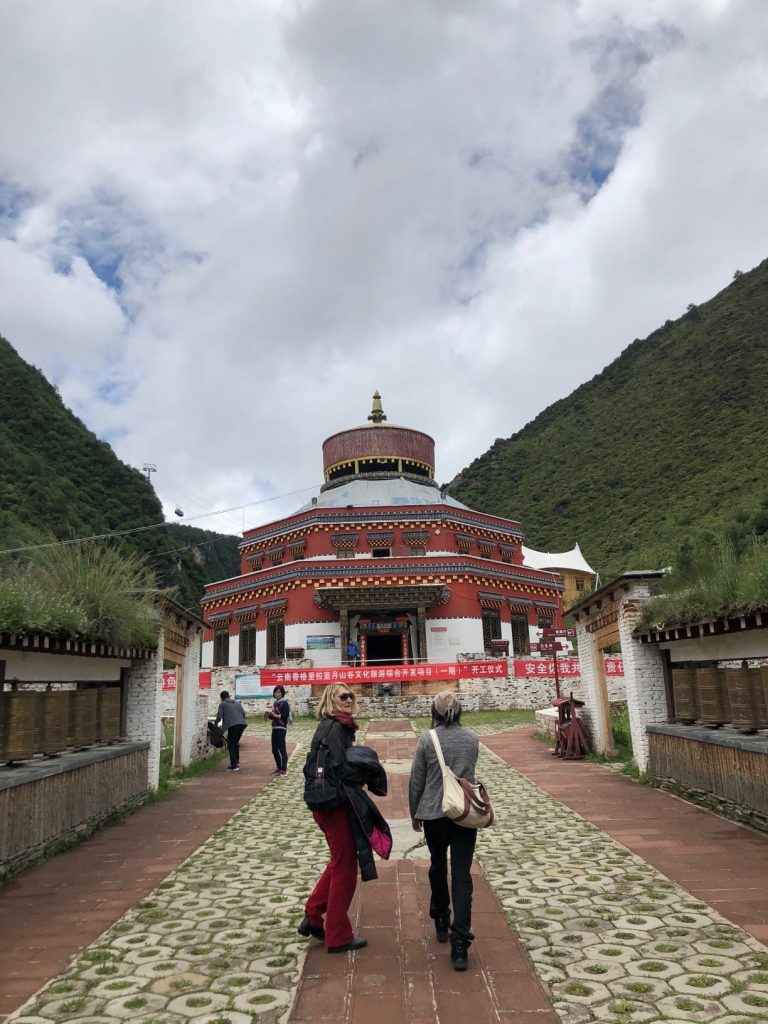 History as a subject was never something I enjoyed. However, I have always been fascinated with stories of the past, old objects that have been used for centuries, and art that has been protected through extreme circumstances. Until recently, I didn't really understand that history is exactly that: it is tales told to young children by their father, an old belt found in the forest, a beautiful painting found in a small building on a mountain side. It was difficult for me to contextualize the difference. I told myself I didn't enjoy history because textbooks of old wars and the acts of influential people are dull and provide little fodder for conversation. After my experiences in China, and particularly my conversations with Sam White – our on-site program director – I have gained a new understanding of how broad a topic like history can be. Sam is fascinated by history and has looked for ways to teach history and provide these experiences to high school-aged children. Bike ride tours of a city, visiting especially important locations. Conversations with those who lived through trying times in their homes and other places outside of a classroom. Coming to the realization that history is human connection. History has the power to hold so much of our identity. Where we, both as individuals and collectively, came from and how we can better move forward. History can inspire our youth and enrich the very fabric of our culture.
Returning to the United States has been an interesting experience in juxtaposition to my time in China as well as my time abroad earlier in the summer in Europe.  Before this summer, I had never left the United States.  I could not comprehend the idea of culture that spans beyond the last few hundreds of years, let alone thousands. Getting to see different cultures around the world and feeling the history in their experiences has been one of the most eye-opening experiences of my life. Then coming to China, my eyes were opened even wider. I was exposed to a culture in Yunnan Province unlike any I had ever seen. Their way of life goes back further than I can grasp yet it was palpable. Listening to the stories of Tsering Drolma, seeing the research of Katia Buffetrille on all things Tibetan, and hearing the fervor in which they express their passion for the history of the culture completely shifted my perspective. Outside of these direct teachings, the daily cultural enrichment activities and conversations with community members have contributed to a spark of an idea. I have a new understanding of what history can be, a new passion for my own history, and an excitement to pursue this new interest.
I now want to bring this idea of interactive history into my own life. Like Sam is already doing, I will look for ways to interact with the history around me, instead of just reading from textbooks. Bringing history into my life through interactive experiences and learning ways to share it with those around me seems an admirable goal.