Although I know I want international service to play a key role in my professional future, I have not yet had the chance to explore this passion. The ACE program provides me with the perfect opportunity to engage in a new culture through service with student-athletes from Stanford and Duke.
As part of the ACE in China program, participants will contribute to the sustainable development of underserved communities through youth environmental education and sports while learning about conservation and preservation in Yunnan Province.
Shannon's past experiences with service include membership in Partners in Health, which works to fundraise and advocate for improvements in global health; a research assistantship with the Stanford Body and Mind lab, focused on how people's mindsets affect their behavior and physiology; volunteering with Resource Area for Teachers (R.A.F.T.) to help provide teachers with low-cost, hands-on educational supplies; and volunteering as a cabin leader at a science camp for fifth and sixth graders. Her team also regularly participates in group service activities such as volunteering at a soup kitchen and helping to revitalize a local elementary school.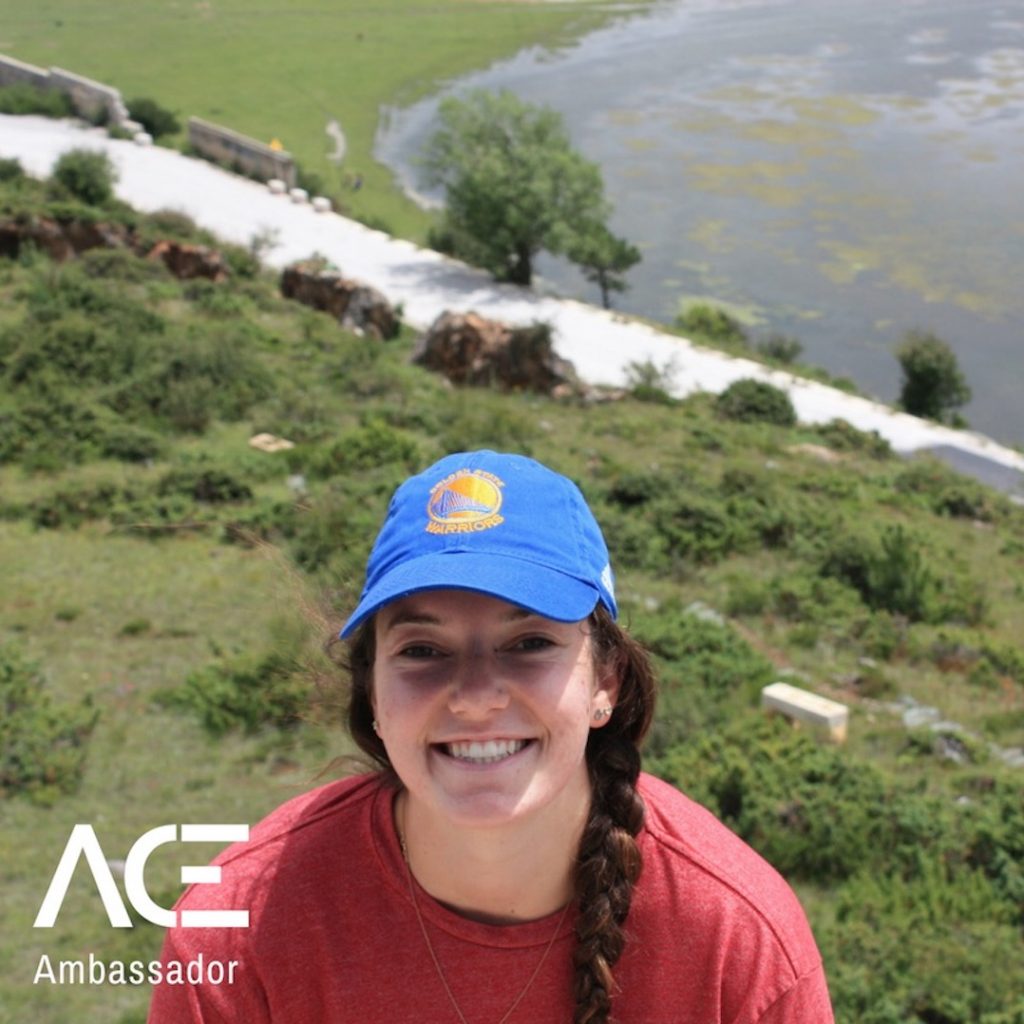 Shannon, a sophomore on Stanford's Beach Volleyball Team, is pursuing a Human Biology major with a minor in Human Rights. With hopes of one day providing healthcare to underserved areas around the world, she wanted to improve her perspective-taking skills. In China, she learned about the local religion and culture, and gained some insight into life in Zhongdian. Attempting to learn more first hand, though, she was left frustrated by the language barrier. Unable to speak Mandarin or any Tibetan dialects, she could not communicate with the people in their native tongue. This experience allowed her to realize how integral communication was to service work. Now, Shannon plans to improve her foreign language repertoire (now taking French) in addition to her perspective-taking abilities to best prepare herself for a career in global health. Since ACE was such a formative period in Shannon's life, she wants to encourage as many student-athletes as possible to participant in ACE and hopes to take what she has learned over the summer to other service endeavors and leadership opportunities.
Want to hear more about Shannon's ACE experience? Contact Shannon.
Dear Future #ACEathletes,
Best advice for learning about ACE: I think it's important to talk in depth with someone from each program to get a sense for what each is like and what would fit best with you.
Best advice for applying for ACE: Just be genuine and show how much you want to give back. Normally, that is the best way to share your passion and intent to participate in the program.
Best advice for getting started at your program: Get to know your other ACE participants – they are supportive and there to work with you!
Tips for getting to know your community:Take time every once and a while to step aside and ask questions and get to know staff members.
Tips for training: Workout in groups and do training circuits – it makes it more fun.
Tips for bringing ACE back to your team: Talk about it a lot because the more they hear about it, the more familiar they will become with it and be able to inquire more about your experience.
Reasons for staying involved in ACE: I enjoy being able to share my experiences with other prospective ACE participants because my time was so informative.