Although I know I want international service to play a key role in my professional future, I have not yet had the chance to explore this passion. The ACE program provides me with the perfect opportunity to engage in a new culture through service with student-athletes from Stanford and Duke.
As part of the ACE in China program, participants will contribute to the sustainable development of underserved communities through youth environmental education and sports while learning about conservation and preservation in Yunnan Province.
Shannon's past experiences with service include membership in Partners in Health, which works to fundraise and advocate for improvements in global health; a research assistantship with the Stanford Body and Mind lab, focused on how people's mindsets affect their behavior and physiology; volunteering with Resource Area for Teachers (R.A.F.T.) to help provide teachers with low-cost, hands-on educational supplies; and volunteering as a cabin leader at a science camp for fifth and sixth graders. Her team also regularly participates in group service activities such as volunteering at a soup kitchen and helping to revitalize a local elementary school.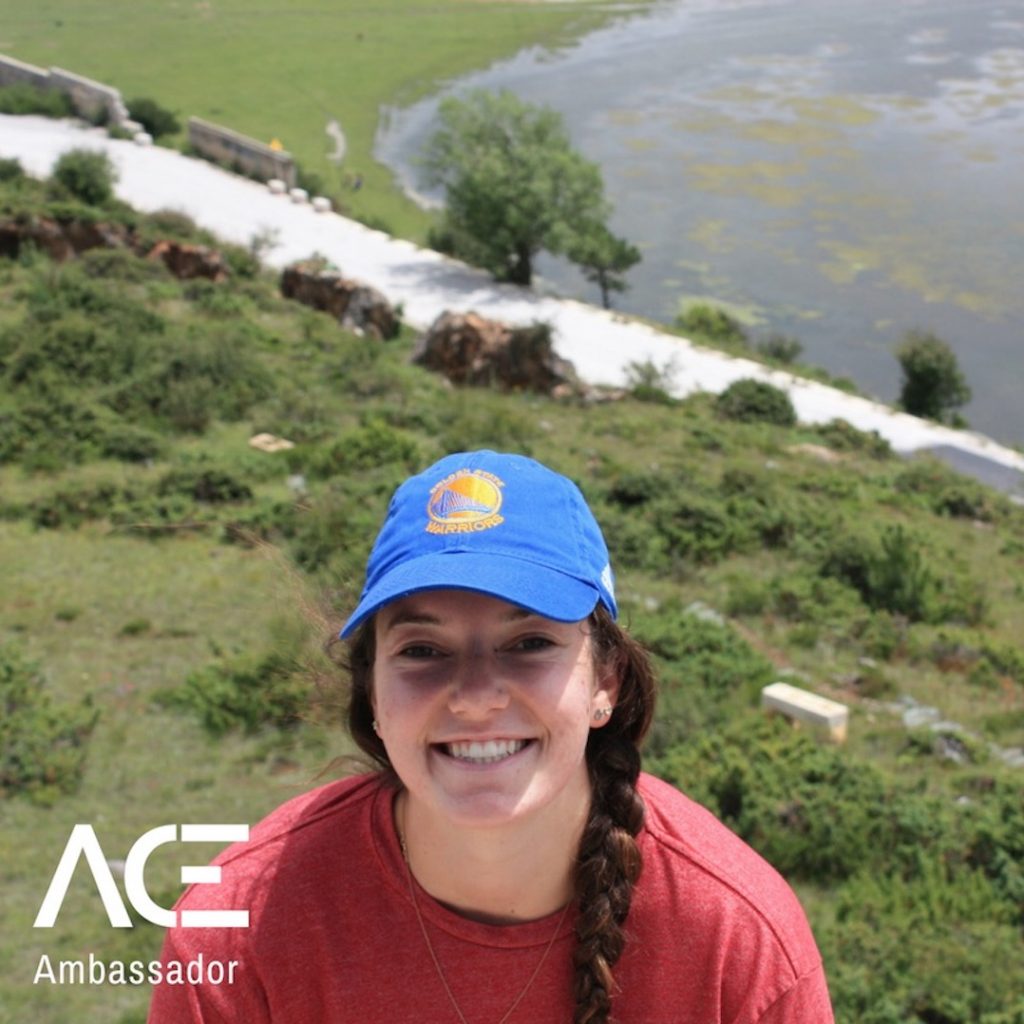 Shannon, a sophomore on Stanford's Beach Volleyball Team, aims to major in Human Biology and minor in Psychology. With hopes of one day providing healthcare to underserved areas around the world, she wanted to improve her perspective-taking skills. In China, she learned about the local religion and culture, and gained some insight into life in Zhongdian. Attempting to learn more first hand, though, she was left frustrated by the language barrier. Unable to speak Mandarin or any Tibetan dialects, she could not communicate with the people in their native tongue. This experience allowed her to realize how integral communication was to service work. Now, Shannon plans to improve her foreign language repertoire in addition to her perspective-taking abilities to best prepare herself for a career in global health. Since ACE was such a formative period in Shannon's life, she wants to encourage as many student athletes as possible to participant in ACE and hopes to take what she has learned over the summer to other service endeavors and leadership opportunities.
Want to hear more about Shannon's ACE experience? Contact Shannon.
Dear Future #ACEathletes,
Best advice for learning about ACE: Go to the info session –it helped me consider what I wanted from ACE, which ultimately allowed me to narrow down my choices.
Best advice for applying for ACE: In addition to sharing the typical personal information, include what you hope to take away from the program and demonstrate how much the opportunity would mean to you.
Best advice for getting started at your program: Talk to your fellow ACE participants as much as possible –you'll learn a lot from them and be more prepared to serve effectively.
Tips for getting to know your community: Go out of your way to talk to people and be mindful of cultural differences you witness (write these thoughts in a journal!)
Tips for training: I planned most of the lifting I would do prior to departure and added things like core or cardio whenever possible. It was fun to workout with the other athletes, so staying in shape was definitely not an issue!